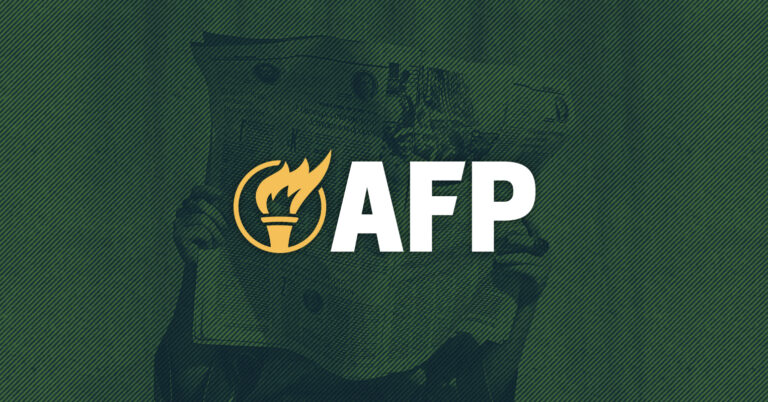 AFP Launches Six Figure Digital Ad Blitz Urging Congress to Make Health Care Reforms Permanent
Arlington, VA – Americans for Prosperity (AFP) today launched a new digital video ad campaign urging Congress to make permanent several of the lifesaving regulatory waivers issued by federal agencies in response to the COVID-19 outbreak. AFP is launching the video, "Reimagine Health Care," as part of a multimillion dollar campaign to improve health care for every American.
The ads will run on Facebook for the duration of June as part of a six figure spend by AFP. It is narrated by Dr. Camille Honesty, an internal medicine specialist from Kansas City, MO. It outlines some of the reforms made possible because federal agencies eased bureaucracy, thus giving health care professionals more freedom to do their jobs. The ads lead viewers to a webpage that allows them to directly contact lawmakers and learn more.
"These reforms are saving lives, but they're only temporary" Dr. Honesty says. "Washington needs to make them permanent, so we're not caught off guard again. This is a glimpse of what's possible when we work together to reimagine health care."
"We're starting to see what's possible when we rethink our approach to health care," said AFP President Tim Phillips. "Because policymakers have temporarily waived many of the detrimental restrictions preventing those most in need from getting care, innovators have rapidly developed testing options, telehealth allowed patients to see doctors from the safety of their homes, and patients have been able to access potentially life-saving treatments. It crucial for Congress to recognize that these reforms have worked and make them permanent so we are better prepared for the next crisis."
AFP recently joined 35 groups in urging Congress to lock in several of the waivers issued by the CMS in response to the COVID-19 outbreak. Click here to read the letter.
A poll conducted recently by YouGov and Americans for Prosperity found that after respondents were presented with information about emergency measures, Americans support changes to our health care system that grant medical professionals greater flexibility in providing care and responding to COVID-19. Click here to view the full results.
58% Of Americans agree health care rules and regulations previously prevented doctors, nurses, and medical professionals from helping people.
83% Of Americans agree America's health care professionals should have more flexibility to provide health care as they and their patients see fit.
78% Of Americans support relaxing health care restrictions to give more flexibility to doctors, nurses, and researchers who are fighting coronavirus.
AFP engages activists in all 50 states. In recent years, the group has successfully advocated for health care reforms to improve patient access in states across the country.