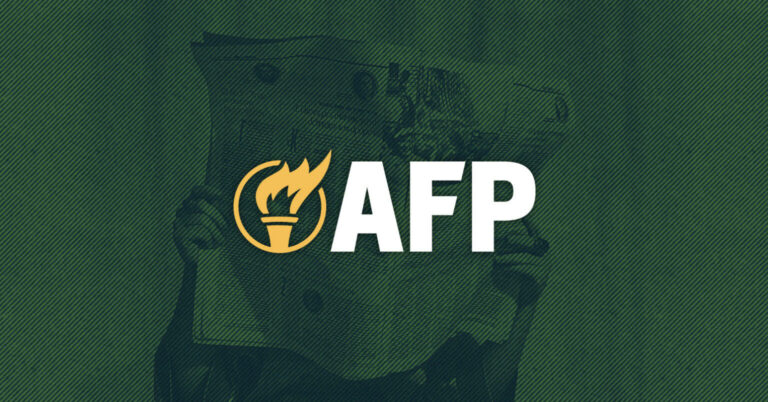 AFP Launches New Multi-Million Dollar Campaign in Opposition to Government Takeover Spending Bills   
Arlington, Va. – Americans for Prosperity (AFP) unveiled a new multi-million dollar ad blitz to amplify its ongoing "End Washington Waste: Stop the Spending Spree" national grassroots mobilization campaign to drive opposition to the $4.7 trillion Biden-Sanders spending package, an historic tax-and-spend monstrosity that would lead to a government takeover of our everyday lives and the harms that come with it: increased taxes on small businesses and the middle class, less personal control over health care and fewer new cures, and skyrocketing inflation and higher costs on fuel, groceries and other everyday goods we buy.
The new push, which focuses on 22 U.S. Representatives and 3 Senators, features two thirty-second spots running on online and connected TV platforms that highlight the risks to inflation and the harmful effects of a government takeover of the economy. The effort also includes targeted radio ads, several waves of direct mail, and layered digital ads to supplement the work of AFP's grassroots activists.
AFP President Tim Phillips issued the following statement:
"President Biden, Speaker Pelosi, and Sen. Sanders' response to the global crisis is to put the government in control of virtually every aspect of our lives, cradle to grave. What do Americans get in return for this multi-trillion-dollar spending spree? Higher taxes on small businesses and the middle class, health care rationing, a mountain of debt for our children, and skyrocketing inflation that will drive up families' costs on fuel, groceries, and other everyday needs. A government takeover of our economy is a fundamental departure from the spirit of entrepreneurialism we've relied on for generations to drive prosperity, and there's only one outcome – unmitigated economic disaster that will be difficult to reverse."
The announcement comes as congressional leaders struggle to garner support for the $1.2 so-called Bipartisan Infrastructure Framework and Sen. Sanders' $3.5 trillion reconciliation package in the face of mounting concerns from Americans across the country. Already, AFP's campaign to connect Americans with the harms of the proposal while offering positive alternatives has generated 2 million letters and 200,000 phone calls to elected officials and 500+ events across the country. America can rebuild our economy, make improvements to infrastructure, empower families, increase access to health care, and address other critical needs without massive tax increases and trillions in new spending.
Background on AFP's Campaign:
AFP's "End Washington Waste: Stop the Spending Spree" campaign leverages the full weight of the grassroots group's capabilities to drive opposition to the Biden-Sanders $4.7 trillion spending spree.
AFP had committed to more than 100+ events across the country to take its message directly to the grassroots and has already surpassed that number through rallies, townhalls, door to door canvassing efforts, phonebanks, and other events in which the organization partnered with local communities, elected officials, and policy experts to highlight the harms of the proposal and offer better alternatives.
The phase of the campaign focuses on 25 lawmakers: Senators Joe Manchin (WV), Kyrsten Sinema (AZ), and Maggie Hassan (NH); and Representatives Tom O'Halleran (AZ), Jim Costa (CA), Stephanie Murphy (FL), Carolyn Bourdeaux (GA), Ed Case (HI), Cindy Axne (IA), Jared Golden (ME), Elissa Slotkin (MI), Haley Stevens (MI), Angie Craig (MN), Chris Pappas (NH), Josh Gottheimer (NJ), Andy Kim (NJ), Kurt Shrader (OR), Connor Lamb (PA), Henry Cuellar (TX), Lizzie Fletcher (TX), Vicente Gonzalez (TX), Filemon Vela (TX), Elaine Luria (VA), Abigail Spanberger (VA), and Ron Kind (WI).
AFP has advocated an alternative approach focused on empowering individuals, families, and businesses and rebuilds physical infrastructure by:
Preserving federal dollars for targeted construction projects of a national priority.
Ending the practice of spending gas tax revenues on non-highway projects.
Unleashing private investment in infrastructure assets.
Returning power and responsibility to the states wherever possible.
Overhauling the regulatory and permitting system to modernize infrastructure reviews and reduce project costs.
Eliminating costly and unfair labor restrictions.
Giving Americans a personal option for health care.
For further information or to set up an interview, please send an email to LIsidro@afphq.org.