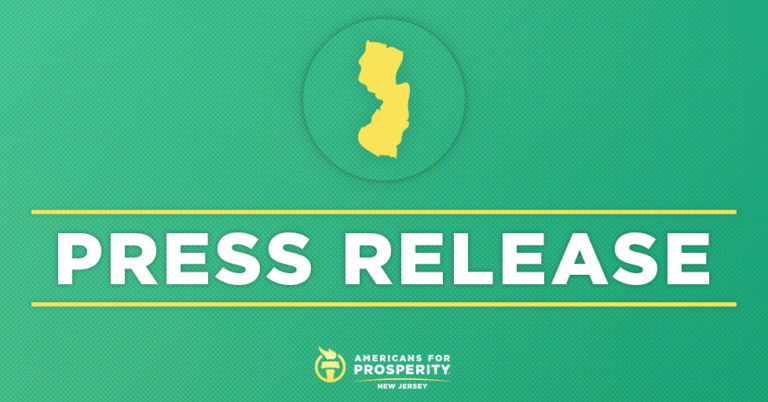 AFP Launches New Coalition in Support of Civil Asset Forfeiture Reform
Americans for Prosperity-New Jersey (AFP-NJ), in partnership with a coalition of organizations opposed to civil asset forfeiture, recently sent a letter to the New Jersey Legislature urging lawmakers to swiftly pass bipartisan bills S-1963 and A-3442. The passage of these measures would shine a light on the practice of Civil Asset Forfeiture in the Garden State by enshrining much needed reporting requirements into law and protecting civil rights. Under civil forfeiture, law enforcement agencies can seize and then take title to cash, cars, and other valuables without charging anyone with—let alone convicting them of—a crime. Americans for Prosperity New Jersey State Director, Erica Jedynak, issued the following statement regarding the coalition's letter:
"It is vital that lawmakers shine a light on the abusive practice of civil asset forfeiture, and strong reporting requirements are an important first step for reform. Property owners and New Jersey residents should be secure in the knowledge that the property they've worked hard for cannot be seized by law enforcement without being charged by a crime. For far too long, law enforcement agencies have been emboldened to seize the cars, cash, and titles of New Jersey residents who have not even been convicted of a crime. Moreover, the slipshod record-keeping of seized assets have made it extremely difficult for innocent New Jerseyans to reclaim their property," said AFP-NJ State Director, Erica Jedynak.
"Transparency is no substitute for comprehensive reform, but Americans for Prosperity is proud to join with our esteemed partners to urge lawmakers to swiftly pass this legislation to ensure that our residents receive the due process rights they deserve," added AFP-NJ State Director, Erica Jedynak.
Coalition Members include:
Americans for Prosperity – New Jersey
Generation Opportunity
Right on Crime
Law Enforcement Action Partnership
Young Americans for Liberty
Tenth Amendment Center
International Center for Law & Economics
Institute for Justice
Background:
The Institute for Justice: Policing for Profit
Americans for Prosperity – NJ Policy Brief on Criminal Justice Reform
For further information or an interview, reach Lo Isidro at LIsidro@afphq.org or (703) 887-7724.