Please select your state
so that we can show you the most relevant content.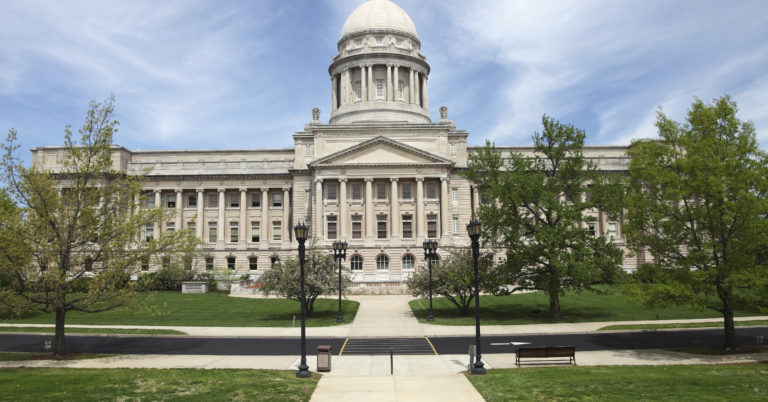 AFP-KY Calls on Bevin Administration to Cancel KY Wired Agreement with the Center for Rural Development
FRANKFORT, K.Y. – Americans for Prosperity-Kentucky (AFP-KY) today called on Governor Matt Bevin's administration to cancel the Kentucky Wired Memorandum of Agreement (MOA) between the Finance Cabinet and the non-profit Center for Rural Development (CRD). The MOA would potentially divert tens of millions of taxpayer dollars to the Center for Rural Development. CRD invested none of its own funds in the project; their sole role was to obtain up to $23.5 million in grant funds from the Appalachian Regional Commission, a federal economic development agency funded by taxpayers through the federal budget.
AFP-KY State Director Andrew McNeill released the following statement:
"This arrangement stinks of cronyism and politically connected insider deal-making. It's unclear why this giveaway was negotiated by the Beshear administration. It's crystal clear that taxpayers are getting the bad end of this horrible deal. Gov. Bevin's administration can right this wrong by cancelling the agreement with the Center for Rural Development."
Kentucky Wired has become an albatross on the state's budget and credit rating. According to the Kentucky State Auditor's recent report, Kentuckians were misled by the Beshear Administration when told the project would require only $30 million in state funding. That figure is now estimated to be $1.5 billion over the life of the project.
AFP-KY State Director Andrew McNeill continued his statement:
"The massive problems inherent to Kentucky Wired won't be solved anytime soon. However, the Bevin administration can reject cronyism negotiated as part of the original deal and restore trust with Kentuckians by cancelling the Center for Rural Development's agreement."
For further information or an interview, reach Nicole Tardif at NTardif@afphq.org or (571) 329-0161. 
© 2023 AMERICANS FOR PROSPERITY. ALL RIGHTS RESERVED. | PRIVACY POLICY