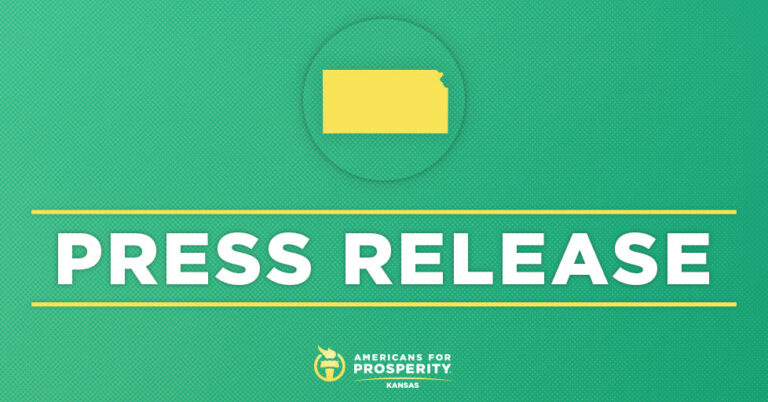 AFP-KS Applauds Kansas Governor For "Banning the Box"
Grassroots organization stands with Governor Colyer as he signs executive order
TOPEKA, KS – Kansas Governor Jeff Colyer announced a public sector "Ban the Box" executive order today that AFP-Kansas (AFP-KS) lauds as an important first step toward a criminal justice system that upholds human dignity and provides a second chance to Kansans who are working hard to transform their lives.
"This order shows that our state is serious about giving second chances to individuals who have paid their debt to society," said AFP-KS State Director Jeff Glendening who stood with the Governor at the press conference announcing the executive order. "Removing barriers for men and women who are trying to redeem themselves, provide for their families, and improve their communities is something states and employers across the country should actively work toward."
"Ban the Box" is a nationwide initiative aimed at persuading employers to remove from their hiring applications the check box that asks if applicants have a criminal record. Americans for Prosperity's partner organization, Freedom Partners issued a letter to its members in 2016, urging them to adopt "banning the box" hiring practices.
Today's executive order by Governor Colyer instructs that, "all Executive Branch departments, agencies, boards, and commissions under the jurisdiction of the Office of the Governor shall take action to ensure that, during the initial stage of a state employment application, job applicants shall not be asked whether they have a criminal record, and a criminal record shall not automatically disqualify an applicant from receiving an interview."
For more information or to arrange an interview with AFP-Kansas State Director Jeff Glendening, please contact JGlendening@afphq.org
Americans for Prosperity (AFP) exists to recruit, educate, and mobilize citizens in support of the policies and goals of a free society at the local, state, and federal level, helping every American live their dream – especially the least fortunate. AFP has more than 3.2 million activists across the nation, a local infrastructure that includes 36 state chapters, and has received financial support from more than 100,000 Americans in all 50 states. For more information, visit www.americansforprosperity.org
###