Please select your state
so that we can show you the most relevant content.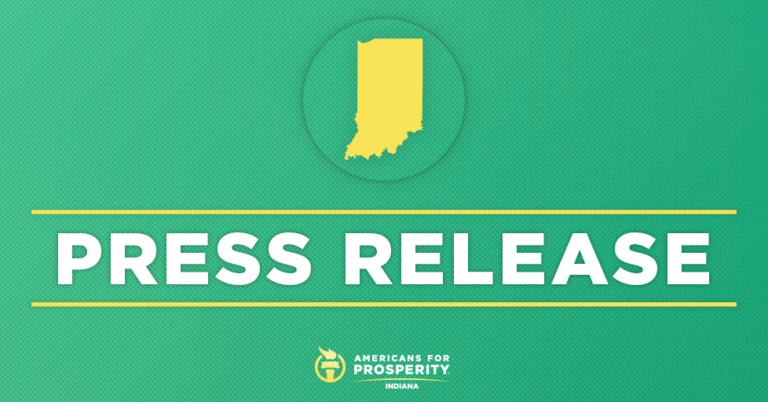 AFP-Indiana Welcomes New Leadership Hires
INDIANAPOLIS, IN – Americans for Prosperity-Indiana (AFP-IN) today announced a renewed commitment to improving the lives of all Hoosiers and an increased focus on community building across the state. As part of the announcement, AFP-IN introduced its new State Director, Josh Webb. The grassroots organization is also excited to announce Matt Humm as the state's Deputy State Director.
"I am very excited about this opportunity to work for an organization dedicated to advancing economic freedom and improving the lives of all Hoosier," AFP-IN State Director Josh Webb said. "Indiana has been my home all of my life and I want to continue to help make it the best place to work, live, and raise a family. We have a great opportunity ahead of us to expand our grassroots capabilities and help remove barriers standing in the way of Hoosiers reaching their full potential."

"Josh is a great addition to the AFP-IN team with an extensive track record of building community and engaging Hoosiers across the state," AFP Regional Director Ryan Black said. "I look forward to Josh and Matt leading this chapter to new heights. With Josh and Matt's leadership, our chapter can advance policies that enable all Hoosiers to achieve their version of the American dream."
Josh Webb has spent over a decade working in Indiana politics and government operations. Josh recently served as Deputy State Director for United States Senator Mike Braun. In this role he helped develop, implement and manage state operations. Prior to Senator Braun, he worked for Congressman Luke Messer (IN-06), as a policy advisor in Washington D.C. and as District Director in Indiana. Born and raised in East Central Indiana, Josh is a graduate of Ball State University. He currently lives in Noblesville. Indiana with his wife Natalie.
Matt Humm has been working in politics in Indiana since graduating from Holy Cross College in 2010. He got his start working in the field on Jackie Walorski's 2010 congressional campaign. After working for the Indiana Republican Party and then Congressman Young in respective election cycles from 2012-2014, Humm moved to Evansville to manage Mayor Lloyd Winnecke's 2015 re-election campaign. After the Mayor's landslide point victory in November, he moved to Indianapolis to work as political director for Young's 2016 Senate bid. After continuing to work on campaigns during the 2018 cycle, he joined Senator Young's State Office in Indianapolis, where he just concluded working as state operations manager. Humm lives in McCordsville, Indiana with his wife Kayley.
Background:
AFP-IN advances policies that lower barriers to opportunity, including educational freedom, criminal justice reform, and expanding economic opportunity.
© 2023 AMERICANS FOR PROSPERITY. ALL RIGHTS RESERVED. | PRIVACY POLICY