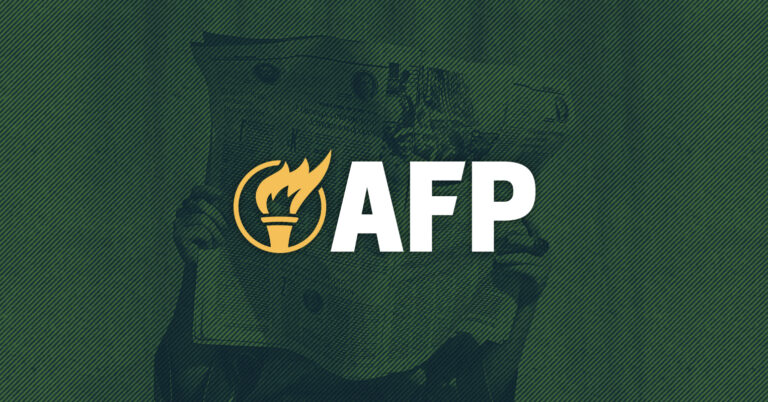 AFP Hosts 'Securing Alaska's Future' with Governor
ANCHORAGE, Alaska – Americans for Prosperity-Alaska (AFP-AK) is pleased to host a policy forum with Governor Dunleavy and other policy experts to discuss how and why Alaska must face its fiscal reality and implement reforms that will curb the government's habit of overspending. The team of policy experts will feature the Governor and budget experts, along with a panel discussion, who will discuss how a spending cap and a Taxpayer's Bill of Rights (TABOR) can curb wasteful spending in Juneau. Governor Dunleavy and members of his administration will present how his budget could help alleviate the overspending from years past that has put Alaska's financial future at risk.
The event is free and open to the public. The amount of interested attendees will likely exceed the capacity of the venues, so AFP is directing those wishing to attend sign up via a registration link found on the group's Facebook page. It is first come first serve and only those that have registered will be permitted to attend.
AFP-AK State Director Ryan McKee released the following statement:
"We're looking forward to traveling across the state and educating all Alaskans on how Juneau can curb its habit of wasteful spending through meaningful spending reform like implementing a spending cap and a Taxpayer's Bill of Rights. We're also excited to join Governor Dunleavy and his administration to highlight their plans to address the fiscal situation. This event is free and open to the public and we look forward to having a meaningful discussion on the issues facing Alaska."
What:
AFP-AK Presents: Securing Alaska's Future
Who:
Governor Mike Dunleavy
Jeff Crank, Regional Director, Americans for Prosperity
Bethany Marcum, Executive Director, Alaska Policy Forum
Donna Arduin, OMB Director
Kevin Clarkson, Attorney General
Bruce Tangeman, Commissioner of Revenue
Locations and Times:
Monday, March 25:
The Cannery Lodge
2101 Bowpicker Ln. #13, Kenai
6:00 – 8:00 PM (doors open at 5:30)
Tuesday, March 26:
49th State Brewing Co
717 West 3rd Avenue, Anchorage
6:00 – 8:00 PM (doors open at 5:30)
Wednesday, March 27:
Old St. Joe's Civic Center
407 Bering St., Nome
4:30 – 6:30 PM (doors open at 4:00)
Thursday, March 28:
Westmark Fairbanks Hotel & Conference Center
813 Noble St., Fairbanks
6:00 – 8:00 PM (doors open at 5:30)
Friday, March 29:
Mat Su Resort
1850 East Bogard Rd., Wasilla
6:00 – 8:00 PM (doors open at 5:30)
Media are encouraged to attend. RSVP to jrich@afphq.org to request credentials.
Only credentialed media will be permitted to participate.