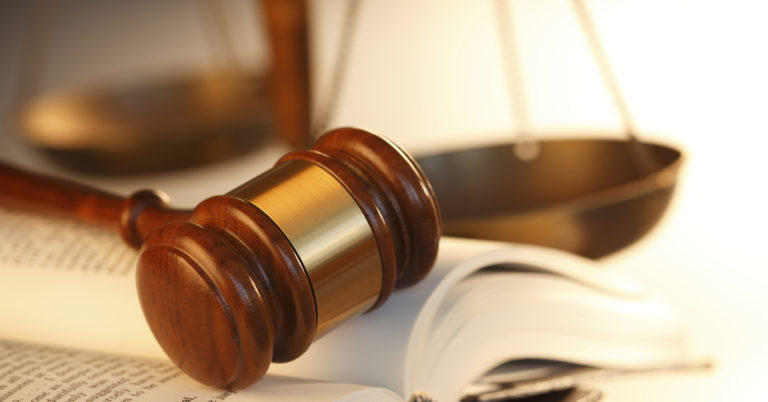 AFP Cheers Senate Confirmation of Judge Andrew Oldham to Fifth Circuit  
Grassroots group urges Senate to continue confirming fair and qualified lower court nominees
Arlington, Va. – Americans for Prosperity praised the Senate today following the confirmation of Judge Andrew Oldham of Texas to the U.S. Court of Appeals for the Fifth Circuit. The Senate Judiciary Committee is scheduled to vote Thursday on another highly qualified nominee, Judge David Porter of Pennsylvania, for the Third Circuit Court of Appeals.
Americans for Prosperity Vice President of Judicial Strategy Sarah Field issued the following statement: 
"Andrew Oldham is fair and experienced, respects the rule of law and won't legislate from the bench. Oldham's confirmation shows that there is support in the Senate for nominees who are committed to a restrained judicial philosophy, and will support and defend the Constitution. We applaud Sen. Grassley for ushering Oldham through committee, and Sen. McConnell for his commitment to confirming fair and qualified nominees to the federal bench.

"The Senate should continue its diligent work to confirm judges, like Oldham and Porter, who are dedicated to interpreting the law as it is written. Our grassroots activists are energized and ready to hold accountable any senators who choose to play political games with judicial confirmations at any level."
In April, AFP announced its support for both Porter and Oldham's nominations. A distinguished litigator, Oldham currently serves as the General Counsel to Texas Governor Greg Abbott and has previously clerked for Justice Alito on the United States Supreme Court. Porter is a practicing attorney from Pittsburgh, an elected member of the American Law Institute and previously clerked for the Third Circuit Court of Appeals.
Background on Americans for Prosperity's judicial efforts:   
Earlier this year, AFP announced a scaled-up investment in judicial engagement, which includes educating AFP activists on the importance of a fully-functioning judiciary, supporting fair and qualified lower courts nominees, and laying the grassroots groundwork for any upcoming Supreme Court vacancies.
Following Justice Anthony Kennedy's retirement from the U.S. Supreme Court in June, Americans for Prosperity committed seven figures to paid advertising and grassroots engagement in support of Judge Kavanaugh's confirmation. Door and phone scripts have already been deployed to each of the 36 AFP state chapters, and the first round of mail, door hangers and digital ads will be deployed in West Virginia, North Dakota, Indiana, Florida, Pennsylvania, Montana, Ohio, Michigan, and Alabama.  AFP will host events, tele-townhalls, and Facebook Live conversations with key lawmakers about the proper role of courts, and the importance of confirming judges who interpret the law as written.
For further information or to set up an interview, please send an email to GBraud@afphq.org.
Americans for Prosperity (AFP) exists to recruit, educate, and mobilize citizens in support of the policies and goals of a free society at the local, state, and federal level, helping every American live their dream – especially the least fortunate. AFP has more than 3.2 million activists across the nation, a local infrastructure that includes 36 state chapters, and has received financial support from more than 100,000 Americans in all 50 states. For more information, visit www.americansforprosperity.org
###