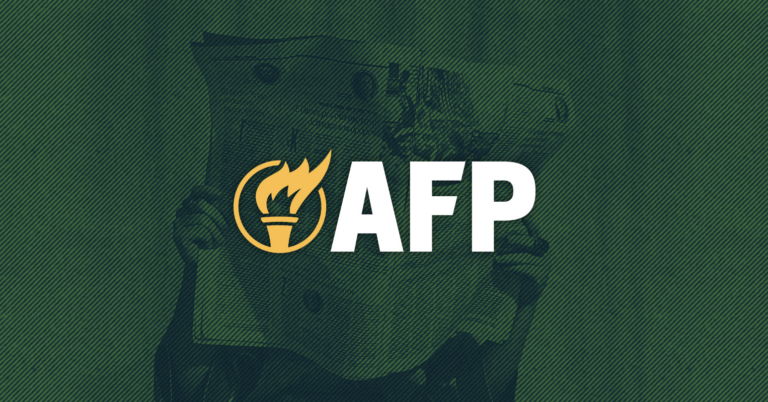 AFP: CBO Report Shows Massive Spending Bill Unnecessary for Economic Growth
Grassroots group urges lawmakers to focus on policies related to stopping COVID, reject partisan priorities
Arlington, Va. – Following the Congressional Budget Office's report upgrading its economic outlook for the United States, Americans for Prosperity (AFP) urged legislators to reject any COVID response package that isn't timely and targeted to those hit hardest by the pandemic, and instead prioritize stopping the virus and helping our economy recover by supporting reforms found in AFP's recently released "Save Lives. Save Livelihoods" policy agenda for the first 100 days of the new administration. Along with last week's GDP report, the CBO report indicates that the economy is recovering more quickly than anticipated, bolstering the case that additional massive spending is unnecessary. Despite Congress passing its only relief bill of the last two quarters of 2020 in the last week of the year, GDP increased by 7.4% in the third quarter followed by 4% growth in the fourth quarter of 2020.
The report's projections were better than they were last year because, according to the CBO, the economic downturn "was not as severe as expected and because the first stage of the recovery took place sooner and was stronger than expected." The CBO report projected real GDP will return to its pre-pandemic level in 2021, with the civilian labor force returning to prepandemic levels by 2022 and unemployment rate reaching 5% by 2022 without additional aid.
AFP President Tim Phillips issued the following statement:
"This CBO report shows that spending another trillion taxpayer dollars, much of which will inevitably be poorly targeted or unrelated to COVID relief, is unnecessary. The last thing Congress should do is undermine our economic recovery with even more wasteful spending that isn't needed, and we know won't work. Instead, lawmakers should focus on stopping the virus and removing barriers on American workers, employers, and innovators to help accelerate economic recovery even more."
Background:
Since the outset of the pandemic, Americans for Prosperity has advocated reforms to help the economy recover stronger from the pandemic, while at the same time outlining criteria for harmful policies that would hinder recovery.
The grassroots organization also launched the "Health Care Reimagined" campaign to improve access to care in light of COVID-19 and make permanent the temporary reforms governments made in response to the pandemic.