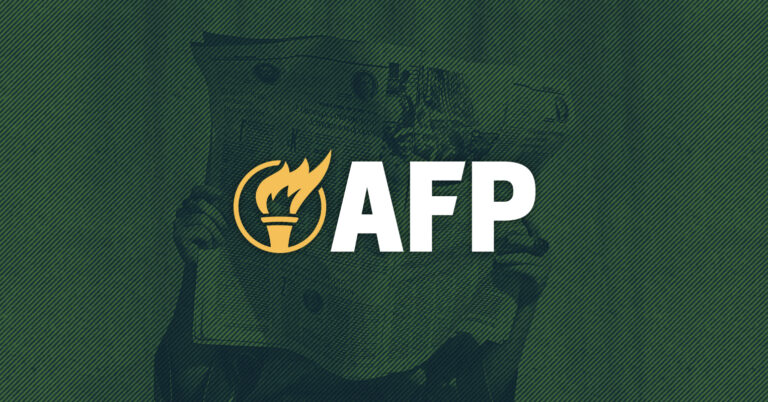 AFP Applauds Nomination of Judge Kavanaugh to Supreme Court, Urges Swift Confirmation
Anchorage, Alaska – Americans for Prosperity-Alaska (AFP-AK) on Monday applauded President Trump for nominating Judge Kavanaugh to the Supreme Court of the United States and urged his swift confirmation. AFP is committing seven-figures in a national effort to mobilize activists in support of Judge Kavanaugh's confirmation.
AFP-AK State Director Jeremy Price issued the following statement:
"We applaud President Trump for nominating Judge Kavanaugh and keeping his promise to select a judge with a proven track record of defending the Constitution. Judge Kavanaugh is an outstanding candidate who has displayed the proper temperament and boasts a sterling record of judicial restraint–both vital when serving on the highest court.

"In declaring her support for Justice Gorsuch, Sen. Murkowski approvingly noted he was 'an originalist and textualist in the model of Justice Scalia,' and so is Judge Kavanaugh. We urge Sen. Murkowski to objectively assess Kavanaugh on his interpretation of the Constitution and not let politics unduly influence the confirmation of a more-than-qualified nominee.

"We urge Sen. Murkowski and Sen. Sullivan to do the right thing for Alaska, and the country, and vote to confirm Judge Kavanaugh."
Americans for Prosperity will commit seven-figures to paid advertising and grassroots engagement in support of Judge Kavanaugh confirmation and utilize all of our grassroots tactics, which include door-to-door canvassing and phone banking. Later this month, AFP will host events, tele-townhalls, and Facebook live conversations with key lawmakers throughout the country about the proper role of the courts and why its important to confirm judges who interpret the law as written.
Our Network in 2017, led by Concerned Veterans for America (CVA), engaged in an unprecedented grassroots effort to confirm Neil Gorsuch to the Supreme Court. Immediately after the announcement of his nomination, CVA began mobilizing its millions of activists eager to get involved in the fight. CVA's grassroots army was our clear comparative advantage, which consisted of connecting directly with the people who care deeply about this issue–a strength we plan to leverage again in Alaska.
Brett Kavanaugh, a graduate of Yale Law School and former clerk to Justice Anthony Kennedy, received bipartisan support in 2006 for his confirmation to the U.S. Court of Appeals for the District of Columbia Circuit. During his 12 years on the federal bench, Kavanaugh has demonstrated a commitment to the rule of law and is widely respected for his principled approach to interpreting the Constitution as written.