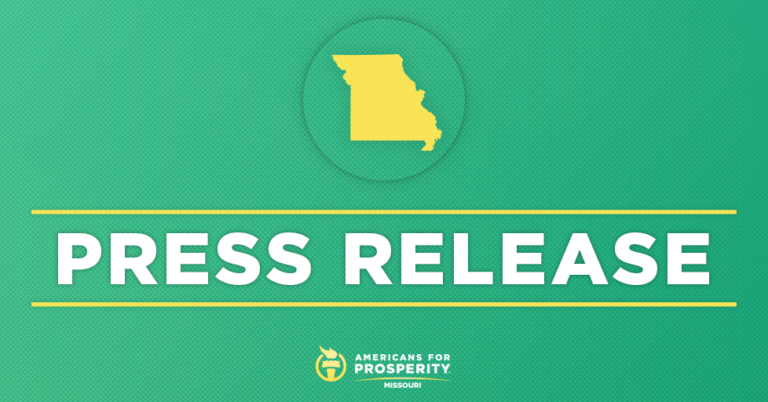 AFP Announces Criminal Justice Reform Tour: First Steps to Reform: The Matthew Charles Story
Grassroots group partners with first beneficiary of First Step Act and leading statewide criminal justice reform advocates to discuss accomplishments of criminal justice reform, goals for statewide reforms
SPRINGFIELD, MO – Americans for Prosperity-Missouri (AFP-MO) announced today a statewide criminal justice reform tour featuring Matthew Charles, President Trump's State of the Union guest and first beneficiary of the monumental criminal justice reform bill that passed last year, the First Step Act.
The tour, First Steps to Reform: The Matthew Charles Story, will be in four cities next week throughout Missouri and feature Matthew Charles' personal story of overcoming barriers and becoming one of the nation's leaders on criminal justice reform, while featuring local and state lawmakers that will discuss reforms being considered in the Show Me State. AFP is also partnering with organizations like Freeway Ministries, the Americans Civil Liberties Union, Empower Missouri, and more.
"Criminal justice reform is not a right and left issue, but a right and wrong issue. We are excited to bring together a wide array of people as we work to decrease our crime rate and give people the opportunity to become productive members of their communities after they have paid their debt to society," said Jeremy Cady, AFP-MO State Director. "Folks will hear from one of the leading voices on this issue and see the benefits a smart on crime, soft on taxpayers criminal justice approach can have. Although we have made tremendous progress in criminal justice reform, there is still work a lot of work to be done and we invite anyone who wants to lift people up and improve their lives to come join us."
What:
First Steps to Reform: The Matthew Charles Story
When:
Monday, November 11th – Springfield, MO
Featuring Rep. Cody Smith, Missouri State House and John Stroup, Executive Director, Freeway Ministries
Tuesday, November 12th – Kansas City, MO
Featuring Hon. Quinton Lucas, Mayor, Kansas City and Sara Baker, Legislative Director, ACLU-MO
Wednesday, November 13th – Columbia, MO
Featuring Dr. S. David Mitchell, Ruth L Hulston Professor of Law, University of Missouri and Hon. Casey L. Clevenger, Drug Court Commissioner, Division XIII
Thursday, November 14th – Creve Coeur, MO
Featuring Samantha Stangl, Program Manager, Clark-Fox Family Foundation
All media are invited to RSVP by emailing Kevin Brinegar at kbrinegar@afphq.org.