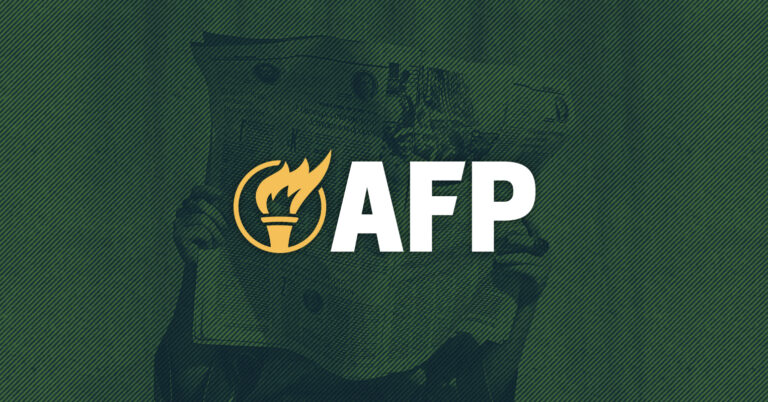 AFP Ad Campaign Highlights Congress at a Crossroads, Urges Focus on Advancing Good Policy

Arlington, VA – Today, Americans for Prosperity launched a 7-figure "Dear 118th Congress" ad campaign calling on lawmakers to focus on the major challenges that our country continues to face and urging them to do the hard work of advancing good policy, rather than sit back and embrace the cynical conventional wisdom of partisan gridlock and typical Washington dysfunction.
"By putting political games aside and focusing on a policy agenda that delivers results, the 118th Congress has an opportunity to buck the trend and show Americans that good policy doesn't die with divided government," said AFP Chief Government Affairs Officer Brent Gardner. 
The ads highlight the choice before Congress heading into a newly divided government – partisan gridlock with an eye towards the next election, or the hard work of legislating that voters expect. The campaign will feature a national television spot and digital advertising, physical billboards and posters in the Washington, D.C. metro area, and additional grassroots engagement through direct outreach and events. 
"If Americans wake up two years from now with our country on the same path – and lawmakers have nothing to show for their promises but empty political theater – Republicans and Democrats alike will be held accountable. Our message to the lawmakers of the 118th Congress is simple: don't let that happen. Divided government cannot be an excuse to do nothing," Gardner continued.
Last summer, AFP held more than 150 "True Cost of Washington" events across the country to connect people to how Washington's policies have made it harder for people to make ends meet and afford the same quality of life they've worked so hard to achieve. The "Dear 118th Congress" campaign will focus on making life more affordable for all Americans by building support for policies that rein in spending to get inflation under control, provide relief for high energy costs, and expand opportunities to find fulfilling work.
This campaign is part of AFP's larger 8-figure "Path to Prosperity" policy agenda that was released in December of last year, which offers a positive, specific vision Republicans and Democrats can get behind. AFP is committed to using every tool at its disposal to help advance these policies, including door-to-door grassroots engagement, targeted advertising, educational events, community townhalls, and direct outreach to lawmakers, among other tactics.