Paul Winfree, Ph.D.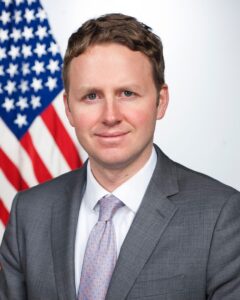 Paul Winfree, Ph.D., is the President and CEO of the Economic Policy Innovation Center (EPIC). He has served in top management and policy roles in the White House, the U.S. Senate, and think tanks.
Prior to founding EPIC, Winfree served in multiple positions during three different tours at The Heritage Foundation. These included Distinguished Fellow in Economic Policy and Public Leadership, Director of Economic Policy Studies the Richard F. Aster Fellow, and acting Director of the Center for Data Analysis.
Winfree holds a Ph.D. in economics from Queen's University Belfast, an M.Sc. in economics and economic history from the London School of Economics and Political Science, and a B.S. in economics from George Mason University. He lives in Virginia with his wife and three children.