Please select your state
so that we can show you the most relevant content.

AFP Advisory Council
The Americans for Prosperity Advisory Council is a collection of talented individuals who contribute to AFP's strategy and engagement on key public policy issues. The members of the Advisory Council bring to bear years of experience across a variety of the key institutions of society. They advise AFP on how our organization can reach even more Americans and be more effective in reforming government for the better.
Through the Advisory Council, AFP is bringing together influential voices to champion our common cause of expanding freedom and opportunity. Like AFP, these individuals understand that America is not reaching its full potential – but believe it still can.
The Advisory Council is an important part of AFP's mission to empower every American. The members of the AFP Advisory Council work together to help us pass policies that improve people's lives and benefit our communities and our country.
Paul Atkins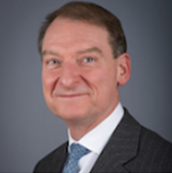 Paul is CEO and founder of Patomak Global Partners, a consulting firm that provides strategic risk management and regulatory compliance services, corporate governance advice, and enforcement and litigation support in Washington, D.C. He has served as an SEC commissioner and as a member of the Congressional Oversight Panel for the Troubled Asset Relief Program. Paul was a key member of President Trumps transition team for independent financial regulatory agencies. He earned a bachelor`s degree from Wofford College and a law degree from Vanderbilt University. Paul`s and his wife, Sarah, live in Arlington, Virginia, and have three sons.
Guy Benson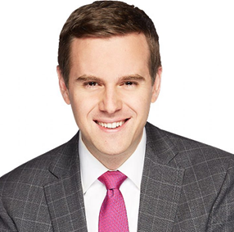 Guy Benson is a Fox News Contributor, Political Editor of Townhall.com, and the host of the nationally-syndicated 'Guy Benson Show' on Fox News Radio. Guy was named to Forbes magazine's ′30 under 30′ law & policy list in 2015, the year he co-authored End of Discussion, a prescient warning about the perils of cancel culture. The Huffington Post included Guy in its 2017 roster of the ′25 top millennial broadcasters in American news and politics′. That same year, he received the College Republican National Committee's biannual Lee Atwater ′Outstanding Young Conservative award.′  Guy has served as a Media Fellow at Stanford University's Hoover Institution, and a Visiting Fellow at both Harvard and Georgetown Universities' Institutes of Politics.  He graduated with honors from the Medill School of Journalism at Northwestern University in 2007. Guy currently resides in the Washington, DC area with his husband and dog.
Erick Erickson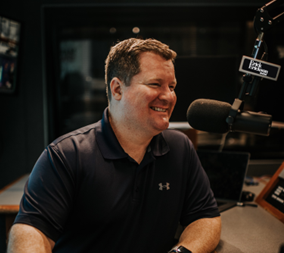 Erick Erickson is the host of the Erick Erickson Show. Erick focuses on the intersection of politics, news, culture, and events. He's even been known to discuss cooking and theology.Erick, a native of Louisiana who grew up in Dubai, had been a practicing attorney for six years in Macon. He handled corporate law, estates, and elections. He served as a volunteer attorney for President Bush's election and re-election. He managed and consulted on federal, state, and local campaigns. Erick was elected to city council in Macon, Georgia, where he served for nearly four years until being offered a full-time radio job. Erick served as Editor-in-Chief of RedState.com for 10 years and was a regular political contributor to CNN and Fox News. Erick graduated from Mercer University with majors in History and Political Science and received his JD with honors from the Walter F. George School of Law of Mercer University. He currently resides in Georgia with his wife, daughter and son.
Jeb Hensarling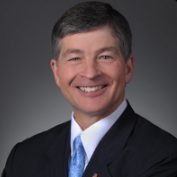 Jeb served in the U.S. Congress for eight terms, including three terms as chairman of the powerful House Financial Services Committee. Before Congress, Jeb had a varied career in business, including serving as an officer of Maverick Capital, and as a vice president of communications for Green Mountain Energy. He serves on the board of Caliber Home Loans, Inc., one of the nation's largest non-bank home mortgage companies.
Jose Oliva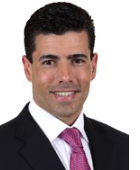 Jose Oliva is a Florida-based entrepreneur. He was elected to the Florida House of Representatives to serve the 110th district in 2011 and was elected by his colleagues to serve as the speaker of the Florida House from 2018–2020. During his first term in the Florida House, Jose helped pass a constitutional amendment to reduce the burdensome property tax on Floridians. Throughout his legislative career, he has worked to prevent government overreach, fighting cronyism, and create a small, accountable government. Previously, he was CEO of Oliva Cigar Company, and served as Hialeah Housing Commissioner. Jose and his wife, Jeanne, have three children.
Jim Stephenson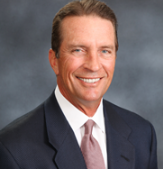 Jim serves as chairman of Yancey Bros. Co., a 100-year-old family-owned business that offers Caterpillar and Blue Bird products, parts, and services at 25 facilities in 19 communities across the state of Georgia. He has served on the board of Americans for Prosperity. Jim earned a bachelor's degree from Yale University and a J.D. from Duke University. Jim and his wife, Donna, have three grown children and live in Johns Creek, Georgia.
© 2023 AMERICANS FOR PROSPERITY. ALL RIGHTS RESERVED. | PRIVACY POLICY