Please select your state
so that we can show you the most relevant content.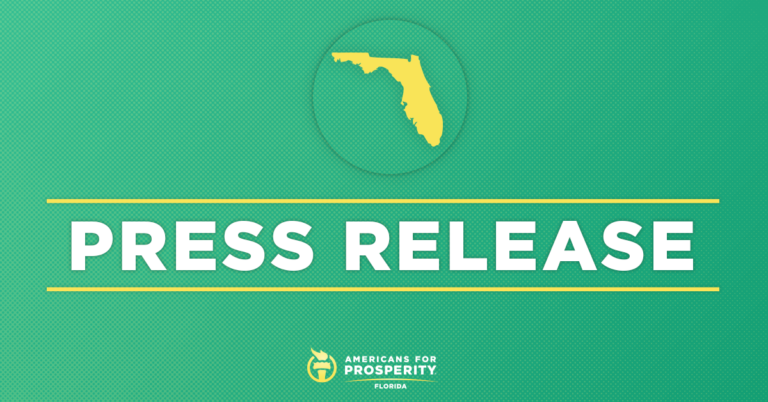 We Have Liftoff: Americans for Prosperity-FL Ready to Defeat Nelson
Floridians can't trust Nelson's record of broken promises
Tallahassee, FL – Today, Americans for Prosperity-Florida (AFP-FL) launched an effort to encourage voters to remove Bill Nelson from office. Bill Nelson has a record filled with contempt for qualified jurists, support for a broken health care system, and promotes tax and spend philosophy synonymous with D.C.'s swamp culture. His empty rhetoric for moderate policy making is overshadowed by decades of contradictory action. AFP-FL's hallmark grassroots team will mobilize across the state to educate Floridians about his broken promises, failed agenda, and will encourage citizens to vote Bill Nelson out of office.
AFP-FL State Director Chris Hudson issued the following statement:
"Senator Nelson's failed agenda has offered voters the same song and dance for decades and like a broken record it's time to throw him out. He said he wanted to reform our broken tax code, but he voted against allowing hard-working Floridians to keep an extra $2,000 per family. He said he wanted to fix D.C.'s out of control spending, but he's a fixture of the D.C. swamp culture that has expanded of the federal government, ballooned our national debt, and continues to promote the government's unprecedented encroachment into our healthcare. Floridians must vote against Bill Nelson in the upcoming election."
© 2023 AMERICANS FOR PROSPERITY. ALL RIGHTS RESERVED. | PRIVACY POLICY