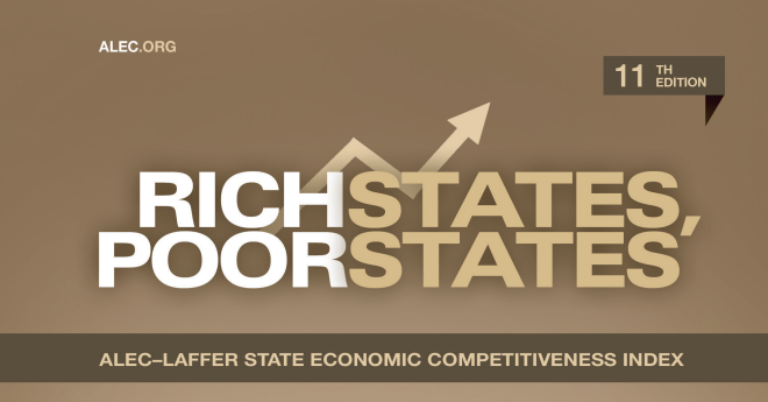 Utah Ranked #1 For Positive Economic Outlook, New Study Finds
Future is bright for states with limited government, low taxes
Salt Lake City, UT – A new study from the American Legislative Exchange Council ranks Utah No. 1 on the list of states with the best economic outlook for 2018. Americans for Prosperity-Utah has long known what this study confirms: limited government and lower taxes lead to a prosperous state.
"We are proud of our state and proud to stand behind legislators who have worked to implement policies that create more opportunity for Utahns," said AFP-Utah State Director Heather Williamson. "But there's still work to be done to ensure Utah remains a place where individuals, families, and business can thrive. Just this past session we had legislators who voted for higher taxes and to expand Medicaid under Obamacare. Tax hikes and more Obamacare will not keep us at number one. We must not allow higher taxes and spending to undo the progress we've made."
This is the eleventh edition of the report which looks at 15 different factors including tax burdens, regulations, and labor policy to determine economic outlook for the coming year. Utah ranked first, followed closely by Idaho, Indiana, North Dakota, and Arizona. At the bottom of the list are New York, Vermont, and Illinois.
The report explains that, "Generally speaking, states that spend less—especially on income transfer programs—and states that tax less—particularly on productive activities such as working or investing—experience higher growth rates than states that tax and spend more."
Americans for Prosperity-Utah will soon be releasing its 2018 legislative scorecard. Each year AFP's policy team assembles a comprehensive analysis of every state legislator's voting record on key issues and whether they voted for freedom or for fiscal servitude. The scorecard will clearly show which Utah legislators voted to ensure Utah continues to be a prosperous state.