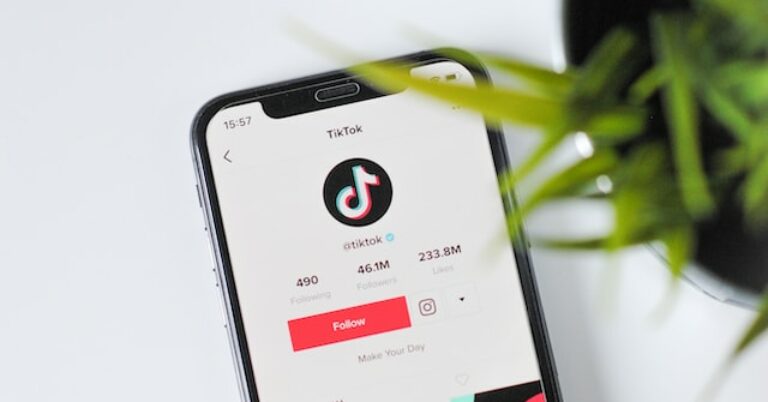 How should we handle the relationship between TikTok, online speech, and security concerns?
A couple weeks ago, the CEO of TikTok, Shou Zi Chew, testified before Congress to answer questions about the social media application currently used by Americans to share video content.
The app has been the focus of increasing bipartisan scrutiny for a variety of reasons, and the testimony and hearing served as an opportunity for the CEO to try and tackle some of the concerns and questions from members of Congress.
A flurry of legislative proposals have been offered in an attempt to remedy the various concerns raised about the application, with the most extreme proposal calling to outright ban the application off American devices.
Another leading legislative proposal seeks to drastically expand the powers of the executive branch, raising privacy, speech, and civil liberty questions. This begs the question: what is the role of government in this conversation at the intersection of national security, online speech, and TikTok?
What is Americans for Prosperity's view on the relationship between TikTok, national security, and online speech?
When it comes to the nature of TikTok, we think there is some level of credibility to be concerned about the nature of the Chinese Communist Party connection to TikTok ownership.
The app's parent company, ByteDance, has engaged in egregious behavior, notably using the app to surveil American journalists. While the Chinese government denies pressuring the company to engage in such activities, that can and should be taken with a grain of salt.
When it comes to the potential solutions, legislators should be considering mitigating the potential risks posed by TikTok.
We believe that a least restrictive means approach can appropriately result in proposals that seek to address the underlying concerns without substantively impacting the interests of consumers and their rights writ large.
Has the U.S. government ever banned an app?
Never has the United States government taken such an action as to ban an app. Over the last several years, the government has been using its vast powers to implement other tight restrictions and controls on Chinese owned companies.
For example, the FCC banned the sale and import of new communications equipment from five Chinese companies, including Huawei and ZTE, Chinese telecommunications companies. The arguments there were like the ones we hear today; National security and we don't want Chinese hardware in our critical communications infrastructure.
Most recently, the Bureau of Industry and Security implemented export controls on Chinese semiconductors under the guise of national security and wanting to encourage reshoring of microprocessors production to the United States.
Attempting to induce a ban on hardware is quite different than attempting to do it to an application like TikTok. Bans are a sledgehammer approach to something that requires a surgical knife.
Bans are not necessarily effective either. India banned a host of Chinese apps in 2020 on national security grounds. However, their ban is not 100% effective. With Virtual Private Networks, people can circumvent such controls, making an outright ban difficult to enforce without compromising the security benefits of VPNs.
During his appearance at a House Committee hearing, Chew, the TikTok CEO, stated the platform has over 150 million active users in the U.S. alone, making the platform both a massive conduit for countless Americans to express themselves online and an economic powerhouse for influencers.
A ban would harm the expressive rights of said Americans, raising legitimate First Amendment concerns of instituting such a ban. Essentially, the government has yet to provide a compelling public interest argument for specifically banning TikTok.
This underscores a unique economic opportunity for younger adults who are savvy in utilizing tech. A ban would immediately and significantly negatively impact their economic opportunities in the digital economy.
How should we handle security concerns regarding TikTok?
When it comes to the data privacy concerns around TikTok, we believe that this only reinforces our long-standing call for a national federal data privacy law that can set the rules of the road with preemption.
The patchwork that has been going on in the states and California should not be in the business of dictating to the rest of the country how consumer data privacy laws should look.
Many of the data practices utilized by TikTok can be addressed via a strong consumer data privacy law, offering a far less restrictive approach to dealing with concerns.
Given the national security concerns that have been raised about the app, it is appropriate for the government to either implement policies internally or pass legislation that would bar government property such as a phone or a laptop from interacting with TikTok either as an app or a web link, the latter of which was accomplished during the last Congress and many states are introducing similar proposals during this year's legislative sessions.
Given the surveillance concerns, we believe it only reinforces the need to increase constraints on government's ability to compel American companies to hand over such information.
One concerning proposal that we're monitoring, the RESTRICT Act, would empower the government in significant ways to go after anyone they deem a national security risk. This sentiment was raised by Congressman Warren Davidson. We do not believe Congress should consider overreaching legislation that would empower the government so boldly. Americans deserve and expect better from Congress.
While some have suggested forcing TikTok to divest and sell to deal with some of these concerns, we are skeptical that the firm would be able to sell at a fair market price without immediately drawing the ire of the FTC, which lately seems eager to challenge every merger even if the facts are not on their side.
Finally, while there is some bipartisan support for doing something, the public is not necessarily in unison.
Recent polling shows that support for banning TikTok often breaks down by age group, with younger voters opposing a ban. Users also oppose a ban. While there may be some level of bipartisan appetite, the general public is not in lockstep in their feelings on the matter.