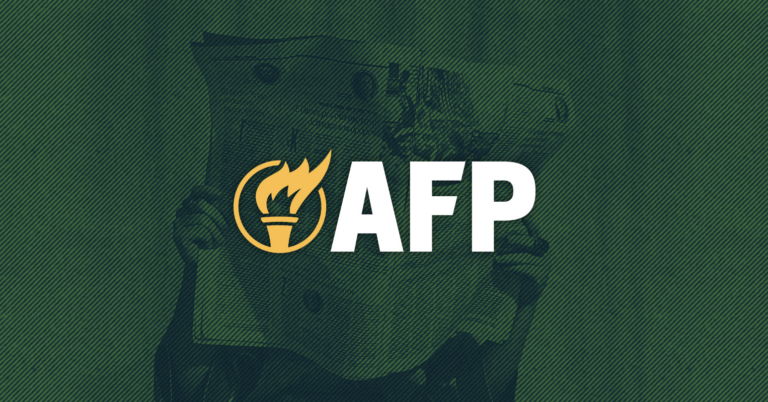 Telehealth Expansion Improves Outcomes and Lowers Costs, Finds New Bipartisan Report from PPI and AFP
The two organizations studied the impact the pandemic-era rise of telehealth has had on health spending and utilization, finding that telehealth patients spent less and used fewer health services over time.
Arlington, Va. – A new bipartisan report by the Progressive Policy Institute (PPI) and Americans for Prosperity (AFP) found that over the duration of the pandemic, the costs of telehealth care fell, suggesting that in a post-pandemic world telehealth could help increase access to medical care without increasing costs.
The report, "Telehealth Saves Money and Lives: Lessons from the COVID-19 Pandemic," analyzed FAIR Health data from January 2020 to February 2021. Its findings contradict assumptions made by the nonpartisan Congressional Budget Office (CBO) that unnecessary health care utilization (i.e. overuse) would increase if telehealth services were made easier to access.
The bipartisan report, authored by PPI Director of Health Care Arielle Kane and Americans for Prosperity Health Policy Analyst Charlie Katebi, found that at the outset of the pandemic, telehealth use skyrocketed, as did costs for those who utilized it versus those who didn't. But as time went on, the average telehealth patient spent less on health care services than the average in-person patient. In the final month of the study, telehealth patients spent 26% less than the average in-person patient. Further, when excluding the first three months of near complete lockdowns, telehealth patients had lower overall health care utilization.
"Panic over emerging technology is nothing new, but this report shows that the main concerns surrounding virtual care are not supported by evidence," said Charlie Katebi, Health Policy Analyst at Americans for Prosperity. "Telehealth proved to be a godsend during the pandemic – not just because it kept Americans connected to their doctors, but because it saved them money, too. And while Americans used more virtual care at the height of the pandemic, they used less health care overall. Based on this study, it's clear that making telehealth more widely available will boost access to quality care and reduce costs."

"Not only does telehealth increase access to care, it also has the potential to be a cost saver," said Arielle Kane, Director of Health Policy for PPI. "With these findings in mind, policymakers on the federal and state levels can confidently take action to expand access to telehealth services before the emergency provisions expire, protecting services that have directly resulted in patients gaining access to the care they need at a lower cost."
The report highlighted recent legislative initiatives aimed at permanently enacting pandemic-era telehealth reforms, including Sen. Brian Schatz (D-Hawaii)'s CONNECT for Health Act and Sen. Joe Manchin (D-W.Va.)'s Protecting Rural Telehealth Access Act. These bills would authorize providers to offer virtual care to Medicare beneficiaries across the country while allowing patients to receive telehealth services at home.
"Ensuring that Americans in rural communities can access the quality healthcare services they need is crucial. My bill, the bipartisan Protecting Rural Telehealth Access Act, gives West Virginians the freedom to attend healthcare appointments over the phone from the comfort of their homes while also ensuring our healthcare providers are adequately reimbursed. This vital research paper showcases the importance of telehealth services and the potential decreases in individual and taxpayer costs. Increasing awareness on the importance of telehealth services is vital, and I urge my colleagues on both sides of the aisle to support commonsense reforms, like my bill, to ensure every American has access to quality healthcare, regardless of where they live," said Senator Joe Manchin.

"Throughout the pandemic, telehealth played a crucial role in ensuring all Americans—particularly seniors and those in underserved communities—could access the health care services they needed, at no risk to themselves," said Senator Tim Scott. "As this report makes clear, Congress should put the lessons learned from the pandemic into action with appropriate legislation, like the CONNECT for Health Act. Doing so will not only bolster Americans' access to quality health care today, but it will also ensure that we are better prepared for public health emergencies in the future."

"Telehealth is a powerful tool in expanding access to quality healthcare across the country," Senator Roger Wicker said. "It is encouraging to see momentum grow in the support and utilization of such resources at both the federal and state level. I will continue to champion the permanent expansion of telehealth so that people can continue to use those services, even as we emerge from the coronavirus pandemic."
Read the report and expanded findings here:
About Americans for Prosperity
Through broad-based grassroots outreach, Americans for Prosperity (AFP) is driving long-term solutions to the country's biggest problems. AFP activists engage friends and neighbors on key issues and encourage them to take an active role in building a culture of mutual benefit, where people succeed by helping one another. AFP recruits and engages activists in all 50 states behind a common goal of advancing policies that will help people improve their lives. Learn more at americansforprosperity.org. Join us on Facebook, Twitter, LinkedIn, Instagram and YouTube.
About the Progressive Policy Institute
The Progressive Policy Institute (PPI) is a catalyst for policy innovation and political reform based in Washington, D.C. with offices in Brussels and Berlin. Its mission is to create radically pragmatic ideas for moving America beyond ideological and partisan deadlock. Learn more about PPI by visiting progressivepolicy.org and follow PPI on twitter @ppi.
Media Contact for PPI: Aaron White – awhite@ppionline.org
Media Contact for AFP: Geoff Holtzman – gholtzman@afphq.org