Please select your state
so that we can show you the most relevant content.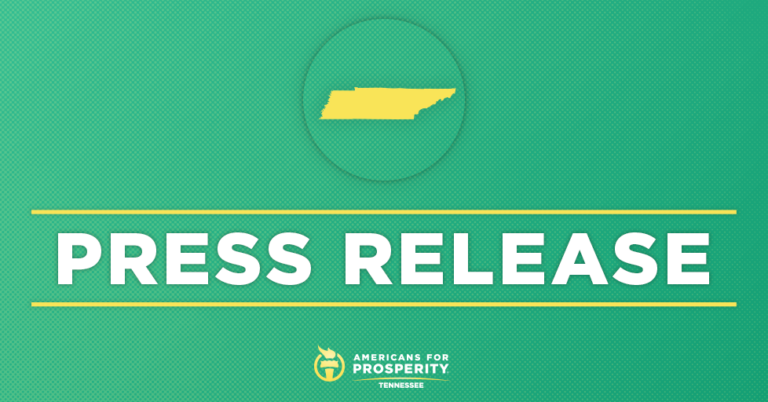 Stop the Shenanigans and Lift the Veil
Nashville deserves answers
Nashville, Tenn. – Following the Nashville Election Commission delaying the vote again on the Nashville Taxpayer Protection Act (NTPA), Americans for Prosperity-Tennessee (AFP-TN) today urged the Nashville Election Commission to verify the NTPA, a voter-led charter amendment to roll back the 34% tax hike and limit future increases to 2%. Metro officials have repeatedly changed the date of the upcoming Election Commission decision.
Since the outset of the pandemic, AFP has been at the forefront of advocating for transparency and identified it as a key to economic recovery.
AFP-TN State Director, Tori Venable issued the following statement:
"Over 26,000 Nashvillians have signed a petition to get this on the ballot in December, but Metro officials continue to act in secrecy to thwart the will of the people. Nashville has had a transparency problem for far too long with taxpayer-funded handouts and sweetheart deals to politically connected companies.

"Now that the cash cow has been put out to pasture, our city is feeling the pressure of reckless spending and corporate welfare that put us in our current position. Responsibly using tax dollars requires cutting budgets, not raising taxes.

"People feel they have been lied to by Mayor Cooper who previously said lawmakers shouldn't ask taxpayers for more money when they aren't properly managing the money they already have. Nashvillians have been hit with a massive tax hike while government officials refused to cut their own pay raises or tighten the city's belt, as Nashville families have been forced to do. The only path out of this dilemma is complete transparency and giving Nashville voters the chance to be heard at the ballot box in December.

"Transparency is a key to economic recovery, and it starts with the Metro Council showing what cuts they made to the budget already. Before the mayor starts threatening to strip essential services like police, fire, and education, government officials should take a hard look at all of their pet projects to assess if now is the time to take on billions of more debt. Nashville needs to get its priorities in order – the mayor's threats to defund public services first just might spur more Nashvillians to call his bluff."
© 2023 AMERICANS FOR PROSPERITY. ALL RIGHTS RESERVED. | PRIVACY POLICY