Please select your state
so that we can show you the most relevant content.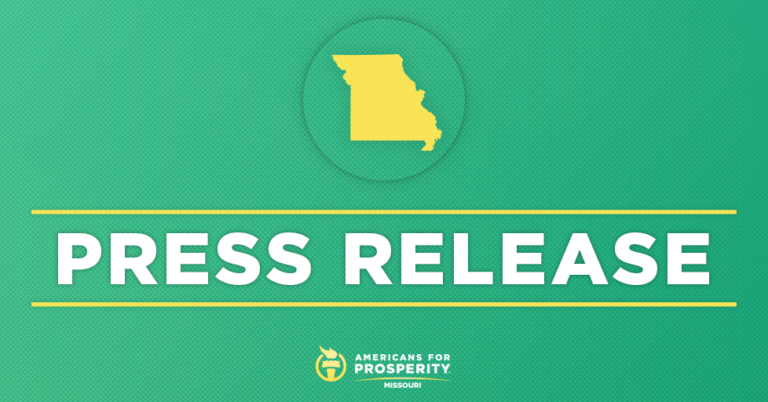 State Legislators Demonstrate Commitment to Fiscal Responsibility, Urge Congress to Reject Bailouts
JEFFERSON CITY, MO – Americans for Prosperity-Missouri (AFP-MO) today commended the more than 100 state legislators who signed onto a letter urging the Missouri congressional delegation to reject the $3 trillion spending package introduced in the House of Representatives.
AFP-MO State Director Jeremy Cady issued the following statement: 
"We are incredibly proud so many legislators are making their voices heard and working to protect Missouri's taxpayers from being taken advantage of by Congress. Another multi-trillion-dollar spending package containing items unrelated to pandemic relief will do little to help our economy recover and instead dig us into a deeper hole.
"We should not put Missourians on the hook for these massive bailouts and reckless fiscal policies of states like Illinois and California. Our representatives and senators in Washington need to stand up to this rash spending and fiscal irresponsibility."
Background: 
Earlier this week, Americans for Prosperity released, Recover Stronger: A Starting Point to Build An Economy that Works for All, a set of principles and recommendations that offer lawmakers a starting point to build a stronger economy as the country recovers from COVID-19. As Congress considers additional massive spending bills, the guidance is intended to present better alternatives to help the economy recover – and ultimately create a new, stronger economy.
© 2023 AMERICANS FOR PROSPERITY. ALL RIGHTS RESERVED. | PRIVACY POLICY