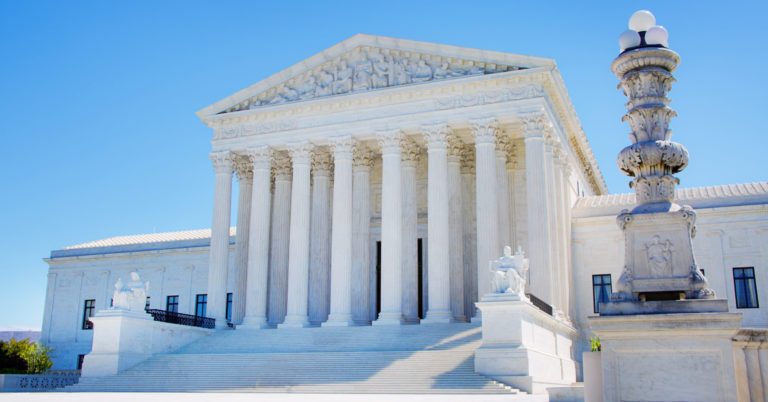 Senator Rick Scott discusses Judge Amy Coney Barrett's Supreme Court nomination with Tim Phillips and Casey Mattox
Americans for Prosperity President Tim Phillips and Senior Vice President of Legal and Judicial Strategy Casey Mattox met with Florida Senator Rick Scott last week to discuss the nomination of Judge Amy Coney Barrett to the Supreme Court.
Senator Scott, who met with Judge Barrett in late September, had nothing but praise for the well-qualified judicial nominee.
"She's just a wonderful, beautiful person," said Senator Scott. "Mom, seven kids, two adopted from Haiti, successful law professor, successful judge on the court of appeals — I don't know if Trump could have picked a better person."
The senator added, "If you look at everything that Amy has done in the past, she clearly believes the judiciary is not the executive or legislative branch. That's what I talked with her about, and I was very, very impressed."
Later, Mattox asked Senator Scott why it's still important for Americans to contact their senators throughout the entirety of the confirmation process and urge them to confirm the nominee.
"I think it's important to let people know what you think," Senator Scott said. "The other side is going to do it. The other side is going to be very aggressive out there and they're going to do it."
"I would clearly reach out, even if you really believe that everybody's going to … vote the right way, do not take a chance," he added.
Phillips concluded the discussion by asking Senator Scott whether, with vows from some lawmakers to obstruct the process, the Senate can perform its constitutional duty to consider Judge Barrett.
"It's going to go fine. There's going to be a lot of complaining," he added, noting that some senators are, without having met with Judge Barrett first, already opposed for partisan reasons.
Make sure to tell your senators: Vote "yes" on Judge Amy Coney Barrett!