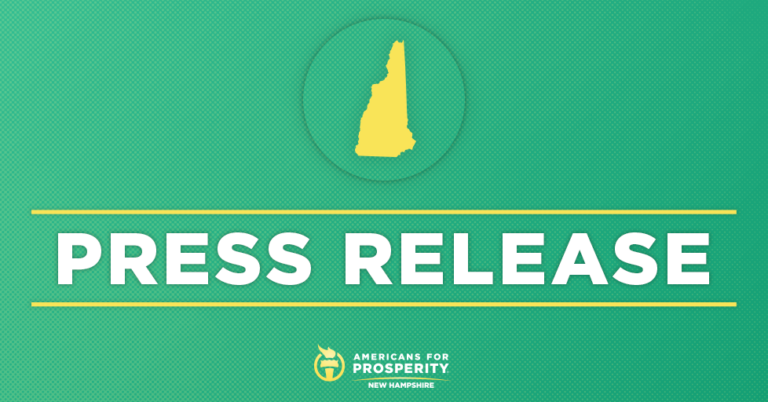 Senate Votes to Raise Taxes on Small Businesses
CONCORD, NH – Americans for Prosperity-New Hampshire (AFP-NH) today expressed disappointment after the Senate passed Senate Bill 301, which would raise the Business Profit Tax (BPT) from 7.7% to 7.9% and increase the Business Enterprise Tax (BET) from 0.6% to 0.675%, a 12.5% hike.
"We have a strong economy and record employment, workforce growth, and state business tax revenues. Raising taxes on small businesses would put all that at risk. A 12.5% tax hike for small businesses would hurt their bottom lines and discourage them from expanding, decreasing opportunity for thousands of Granite Staters," said Greg Moore, AFP-NH State Director. "Raising taxes undermines our New Hampshire Advantage and is 180 degrees from the low-tax policies that sparked this booming economy. We urge the governor to reject this bill and ensure small businesses are not hit by this harmful tax hike."
Background:
BET is largely paid by small business, who would feel the impact of a 12.5% tax hike on their bottom line.
AFP-NH has been the state's leading grassroots advocate for business tax relief. Starting in 2014, AFP-NH's sister organization, Americans for Prosperity Foundation, issued a study that raised the issue of New Hampshire's high business taxes. In 2015, the chapter led efforts to override Governor Hassan's veto of tax cuts.
The federal Bureau of Economic Analysis shows that New Hampshire with the fastest GDP growth in the Northeast.
Businesses tax cuts have contributed to more jobs and the state receiving record-high revenues.
Read Greg Moore and Bruce Berke's op-ed here on tax relief boosting the state's economy and adding jobs.