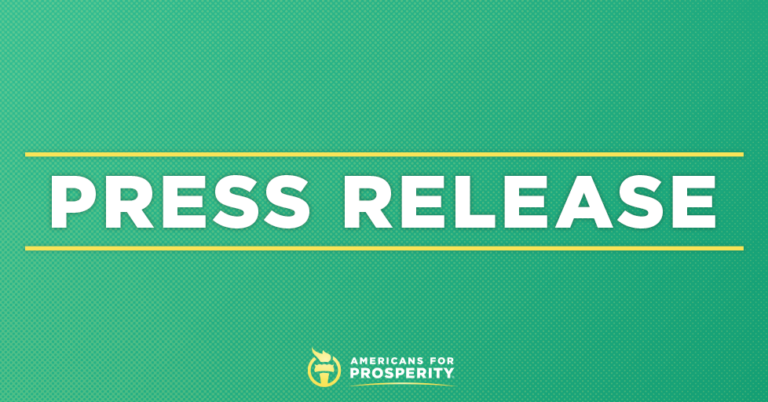 New Study: South Carolina Among the Hardest Hit By Federal Gas Tax Increase
'No More Pain at the Pump!' says Palmetto State Activist Group
Columbia, SC – Americans for Prosperity-South Carolina (AFP-SC) reacted today to a new report by Freedom Partners that details the effects a 25-cent increase would have on states. The report found an increase in the gas tax would place an additional $377.49 on South Carolina households. Additionally, the report also showed South Carolina was among the top ten states that would experience the highest percentage increase in total gas tax liability under proposed increase of 25-cents a gallon. AFP-South Carolina, the state's leading free-market grassroots organization, has been at the forefront of opposing any attempt to increase the gas tax by Congress or the state legislature.
AFP-South Carolina State Director Andrew Yates released the following statement:
"South Carolinians have seen this movie before and it does not end well for hardworking taxpayers in our state. A federal gas tax increase, on top of the recently-enacted state gas tax, would be a double punch to the gut for drivers in our state who can least afford it.  Whether it comes from Washington or Columbia, working-class South Carolinians who drive to and from work every day get hit worst by these government-imposed gas taxes."
Yates added:
"Some 28 percent of what we pay in federal gas taxes is diverted to projects that have nothing to do with their intended purpose.  And charging South Carolina more for a tank of gas will not solve the endless bureaucratic hurdles and red tape that is engrained in our infrastructure processes. A better route for our lawmakers is to enact common-sense reforms that eliminate the billions of dollars of waste, fraud and abuse that is rampant throughout infrastructure projects. South Carolinians deserve to keep their tax cut and we will continue to protect taxpayers from harmful tax increases." 
Background:
Americans for Prosperity and Freedom Partners recently sent a letter to President Trump outlining its opposition to raising the federal gas tax to pay for infrastructure spending.
Smarter Infrastructure Spending, Protecting Taxpayers & Reducing Regulatory Gridlock Critical for Maintaining & Modernizing Infrastructure (2/9/2018)
AFP & Freedom Partners Urge Trump Administration to Resist Calls for Federal Gas Tax Increase (1/24/2018)