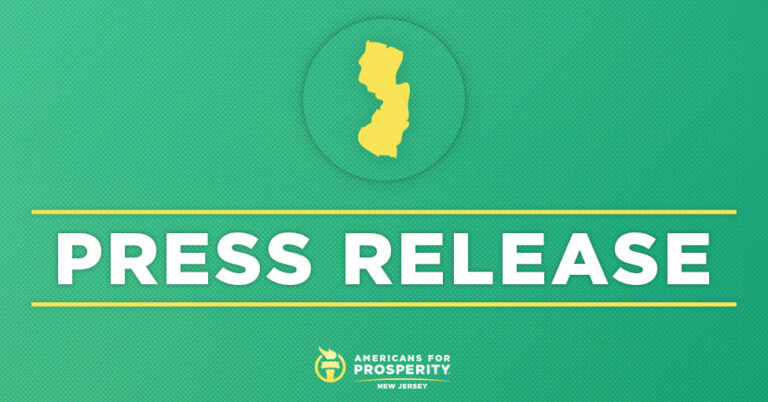 New Report Ranks New Jersey Bottom Five in Economic Outlook
TRENTON, NJ – Americans for Prosperity-New Jersey (AFP-NJ) on Tuesday responded to a report released by the American Legislative Exchange Council (ALEC) that ranks New Jersey as having the fifth-worst economic outlook in the country. The 11th Edition of Rich States, Poor States: ALEC-Laffer State Economic Competitiveness Index ranks every states' economic outlook based on fifteen policy variables like tax rates and labor policies; New Jersey is ranked 46.
"This report reaffirms what we're reminded of every Tax Day – New Jersey residents are taxed too much and have nothing to show for it except an economy in dire straits with one of the highest out-migrations in the country," said AFP-NJ State Director Erica Jedynak, who also serves as ALEC's Private Sector Chair for the Garden State. "The economic situation will only worsen as more beleaguered New Jersey families scramble for the exit. If state and local leaders hope to reverse these trends we must begin to implement policies that provide tax relief and expand worker freedoms."
"As states compete with each other for much-needed human and financial capital, there is generally a clear trend in favor of taxpayer-friendly, market-oriented reforms across the United States," said Jonathan Williams, Chief Economist and Vice President for the Center for State Fiscal Reform at ALEC. "Unfortunately for the hardworking taxpayers of New Jersey, the Garden State is once again heading in the wrong direction with the discussion of tax increases. The new rankings show New Jersey is stuck in the bottom five in economic outlook because of high taxes, overwhelming government regulation and cronyism."
"New Jersey's poor ranking was well earned and is much deserved. It continues to tax and spend itself into obscurity," said Senator Joe Pennacchio, who also serves as ALEC's Public Sector Chair for New Jersey. "Governor Murphy's first budget raises taxes 2 billion dollars and increased spending by 8 percent. People are fleeing our State leaving behind their families and communities. Whoever is left must shoulder an even higher tax burden. Not fair."
States like Utah and Indiana that have embraced a free-market policies like lower takes and right-to-work topped the list.
New study finds red states have best economic outlook in 2018 (Washington Examiner, 4/13/18)
For further information or an interview, reach Lorenz Isidro at LIsidro@afphq.org or (703) 887-7724. 
Americans for Prosperity (AFP) exists to recruit, educate, and mobilize citizens in support of the policies and goals of a free society at the local, state, and federal level, helping every American live their dream – especially the least fortunate. AFP has more than 3.2 million activists across the nation, a local infrastructure that includes 36 state chapters, and has received financial support from more than 100,000 Americans in all 50 states. For more information, visit www.americansforprosperity.org
###