Please select your state
so that we can show you the most relevant content.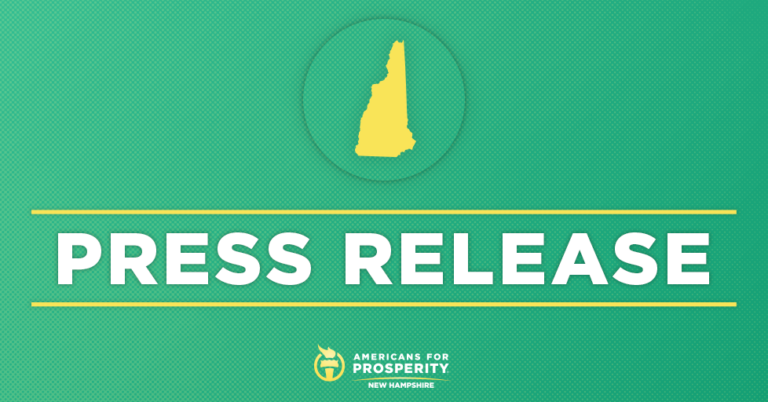 New Hampshire Rings in 2019 with Elimination of Electricity Tax and Business Enterprise Tax Reduction
Taxpayers start off 2019 with tax and energy rate relief
CONCORD, N.H. – As of January 1st, Granite State employers are seeing a reduction in the business enterprise tax rates of more than 11 percent as well as a 2.5% reduction in the business profits tax and all ratepayers are now benefiting from the elimination of the Electricity Consumption Tax. Tax relief and energy rate relief are huge wins for taxpayers and will help New Hampshire continue its economic growth and make the state more competitive.
"After last year's record state revenues, job growth and historically low unemployment rates, 2019 looks to be another great year for taxpayers, starting with more tax relief for small businesses and energy rate relief. Eliminating the Electricity Consumption Tax is a step forward in bringing affordable energy to all Granite Staters and reducing the Business Enterprise Tax (BET) and Business Profits Tax (BPT) will continue the economic progress our state is already experiencing," said Greg Moore, AFP-NH State Director. "Tax and energy rate relief is helping our state become more competitive and upholding our New Hampshire Advantage that is increasing opportunity for tens of thousands of Granite Staters. We urge the Legislature to continue down this path of economic growth and opportunity in this legislative session."
Background:
AFP-NH has been the state's leading grassroots advocate for business tax relief. Starting in 2014, AFP-NH's sister organization, Americans for Prosperity Foundation, issued a study that raised the issue of New Hampshire's high business taxes. In 2015, AFP-NH helped lead efforts to override Governor Hassan's veto of tax cuts.
Business tax cuts have led to more jobs and all while the state receiving record-high revenues.
New Hampshire ratepayers face some of the highest electric rates in the country. According to the U.S. Energy Information Administration, New Hampshire residents pay an average retail price of 19.40 cents per kilowatt hour, compared to a national average of 12.50 cents.
© 2023 AMERICANS FOR PROSPERITY. ALL RIGHTS RESERVED. | PRIVACY POLICY