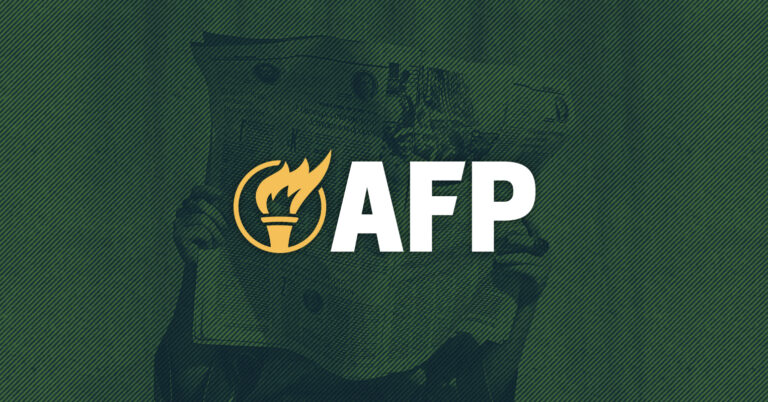 More Spending and Higher Taxes in the Face of Recession. What Could Go Wrong?
Americans for Prosperity to Launch Major Campaign Mobilizing Grassroots Against Latest Attempt to Salvage "Build Back Better"
Arlington, VA – With news reports indicating Democrats in the Senate are moving closer to a deal on a reconciliation package as inflation surges to a new 40-year high of 9.1% in June, Americans for Prosperity is announcing the launch of targeted digital ads to connect voters to the true cost of continuing the same reckless tax and spend policies that undermine the economy and make life harder for millions of Americans.
The ads will be an extension of AFP's True Cost of Washington campaign, a sustained 8-figure effort highlighting the direct harm of wasteful spending and punishing regulatory policies, while advocating alternative policies that would unleash American energy, spark innovation, and empower Americans with more freedom and opportunity to succeed.
Sample Graphics: Link 1, Link 2, Link 3, Link 4 , Link 5, Link 6
AFP Vice President of Government Affairs Akash Chougule issued the following statement:
"As hard as it is to keep up with rising costs, never underestimate Washington's ability to make things even worse. It's clear overspending was a major driver of the skyrocketing costs Americans are paying today. Pushing the same tax and spend policies when we're seeing historic inflation, high gas prices, and an economy falling into recession is beyond irresponsible.

"This package isn't about passing good policy; it's entirely about scoring an empty political win – the same kind of 'win' that sent costs through the roof last summer. Only this time, Washington is also hitting struggling Americans with another trillion dollars in higher taxes that will go right into the pockets of special interests. What could go wrong?"

"The original, massive Build Back Better would have been an unmitigated disaster for the country, and the repeated attempts by Democrats to salvage it is baffling. Our organization will do everything we can to make sure Americans know how the true cost of these failed policies fall squarely on their shoulders and show that there's a better way."
AFP's True Cost of Washington Tour has been crisscrossing the country partnering with gas stations to offset the cost of gasoline and bring it back to what it was the day before President Biden took office. The dozens of events have provided meaningful relief for consumers, while drawing attention to the misguided policies that continue to drive costs higher.
To learn more about the campaign and see the next tour stops, visit TrueCostofWashington.com. To read about a better approach that clears government burdens to help expand opportunity for all Americans, visit AFP's legislative roadmap: Empowering People, Emerging Stronger.
The ads will target Arizona, Georgia, Nevada, New Hampshire, and West Virginia.