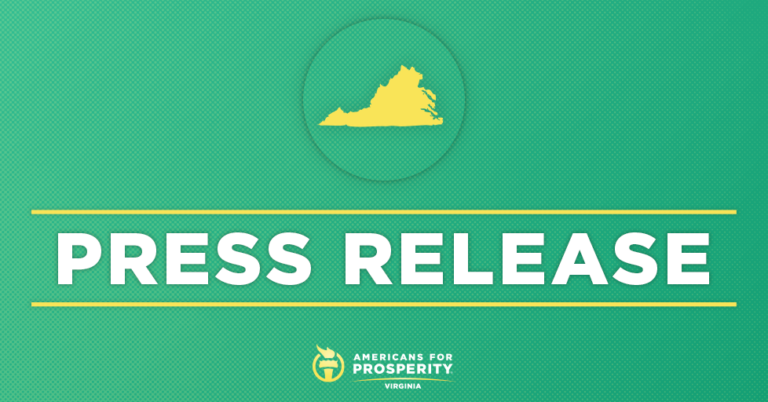 MEDIA ADVISORY: Americans for Prosperity-Virginia Hosts Medicaid Expansion Press Conference with Delegates Ben Cline and Nick Freitas
Feb 21, 2018 by AFP
RICHMOND, VA – Americans for Prosperity-Virginia (AFP-VA) will hold a joint press conference with members of Virginia's Conservative Caucus on Thursday, February 22, at 10:30AM.  Over 100 activists from across the state will be rallying against Medicaid expansion. AFP-VA State Director JC Hernandez, Deputy State Director Lauren Toomey, and Grassroots Director Ben Knotts will be joined by Delegates Ben Cline and Nick Freitas along with Virginia business and community leaders. The participants will discuss their opposition to the Virginia House budget that would expand Medicaid at the expense of access to quality healthcare for those who need it most.
What:

AFP-VA Medicaid Expansion Rally and Press Conference
Moderated by:
Lauren Toomey, AFP-VA Deputy State Director
Who:

JC Hernandez, AFP-VA State Director
Ben Knotts, AFP-VA Grassroots Director
Paul Blair, Americans for Tax Reform
Victoria Cobb, President of Family Foundation
Del. Ben Cline, Chairman of the Conservative Caucus
Craig DiSesa, President of Middle Resolutions
Del. Nick Freitas
Bishop Leon Benjamin
When:

Thursday, February 22 @ 10:30 am
Where:

Richmond Capitol – Conference Room in the Pocahontas Building
AFP-VA has been at the forefront of opposing expanding Medicaid as it surpasses the proper role of government. Instead, the group supports bold healthcare reforms that focus on expanding access to quality healthcare for more Virginians, not simply giving them a Medicaid insurance card and calling it coverage.