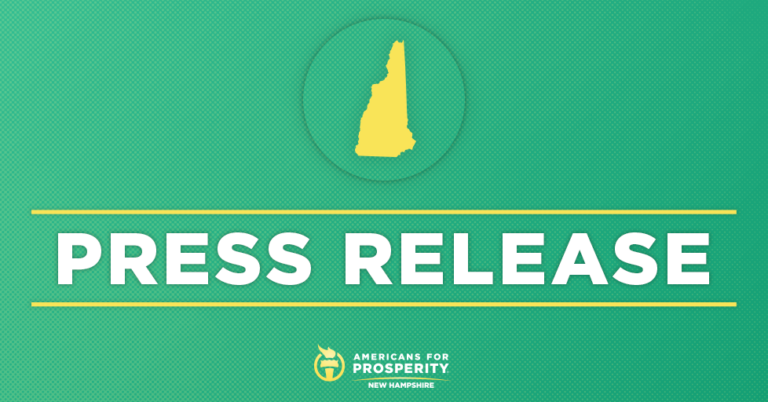 Media Advisory: AFP-NH Hosting Scorecard and Legislative Awards Ceremony
Grassroots group arms citizens with info on lawmakers' voting records
CONCORD, N.H. – Americans for Prosperity-New Hampshire (AFP-NH) is hosting its AFP Scorecard Release and Legislative Awards Ceremony in Manchester at Stark Park on Tuesday, June 26th at 6:30PM. Every year, AFP-NH develops a scorecard to measure how well legislators are adhering to free market, limited government policies and growing a free and open society.
This year, 14 Representatives and 12 Senators will be receiving the General John Stark Protector of Freedom Award for earning an A+ grade on AFP's Scorecard. The Ebenezer Mudgett Champion of Freedom Award will also be given to legislators who received an A grade on the scorecard.
The scorecard informs Granite Staters about the voting record of their elected officials and empowers them to hold them accountable on issues important to economic freedom.
WHAT: AFP Scorecard Release and Legislative Awards Ceremony
WHO: Greg Moore, AFP-NH State Director
Tom Thomson, AFP-NH Honorary Chairman
Legislators, and their families, who received an A or A+ on AFP's Scorecard
WHERE: Stark Park
Manchester, NH
(Just south of the Sununu Youth Services Center on North River Road)
WHEN: Tue, June 26, 2018
6:30 PM – 8:30 PM EDT
Media are welcome to attend. RSVP AFP-NH's Grassroots Director, Ross Connolly, at rconnolly@afphq.org.