Please select your state
so that we can show you the most relevant content.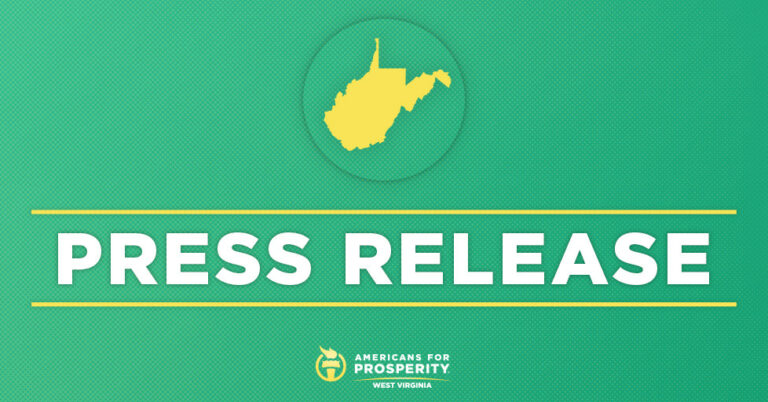 Letter to Governor Justice Outlines Policy Recommendations to Help Increase Health Care Access
CHARLESTON, WV – Americans for Prosperity-West Virginia (AFP-WV) today sent Governor Justice a letter on state-based reforms the governor can take to help mitigate the spread of COVID-19 and increase access to critical health care services for those who need it.
Jason Huffman, AFP-West Virginia's State Director, issued the following statement:
"Although our state's health care system is not currently experiencing a surge in new patients, it is crucial that we take preemptive steps to meet the needs if an outbreak occurs in West Virginia. All but two counties already experience health care shortages, so the governor needs to act now to ensure high-risk populations have access to the health care they need.
"Americans for Prosperity urges Governor Justice to use his emergency power to cut through the red tape and enact short-term policy solutions that will help address this crisis. As always, we stand ready as a resource to help connect policymakers with issue experts in order to remove barriers for our fellow Mountaineers."
The letter identifies the following areas that will help increase health care access:
Indefinitely halt all certificate of need processes in West Virginia.
Sign HB 4003, which expands the availability of telehealth services by providing a more robust definition of originating sites.
Further expand access to digital tools and telehealth systems that can reduce the burden on the health system, improve access to health care, and increase social distancing.
Temporarily lift certain occupational licensing barriers that keep trained and certified medical professionals from operating in West Virginia.
Protect civil liberties and continue to make information about the virus and policymakers' decisions on combatting it accessible to the public. The open flow of information will allow stakeholders to enact appropriate measures and citizens to make informed decisions to protect public health.
© 2023 AMERICANS FOR PROSPERITY. ALL RIGHTS RESERVED. | PRIVACY POLICY