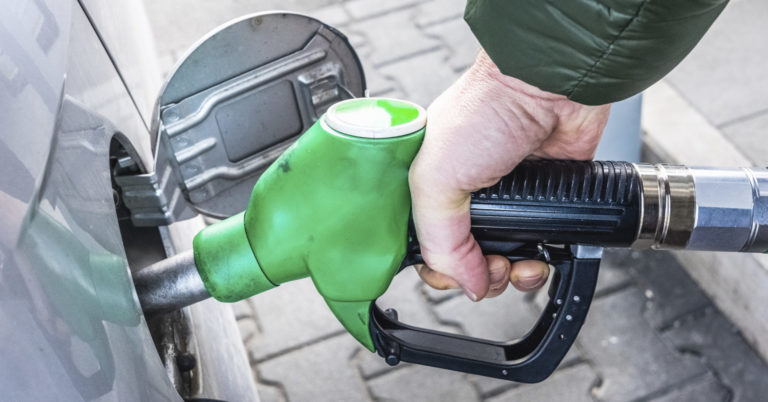 ICYMI: We can fund our federal highways without hiking the gas tax  
Americans for Prosperity Economic Opportunity Portfolio Vice President Russ Latino | Des Moines Register
House Speaker Nancy Pelosi and Senate Minority Leader Chuck Schumer say they've reached a deal with President Donald Trump on spending an additional $2 trillion on "infrastructure" over the next decade – a staggering sum.
…
While they have yet to outline how they'd pay for all this, one idea already being considered is increasing the federal gas tax from 18.4 to 43.4 cents a gallon. A 25-cent-per-gallon hike would raise $394 billion over 10 years, which represents about 35% of the individual tax cuts enacted in 2017.  But since President Trump, Speaker Pelosi and Minority Leader Schumer are looking to spend five times that amount, 25 cents more a gallon wouldn't come close to satisfying their appetite.
Raising the gas tax is a bad idea.
For most, filling up the gas tank isn't a choice — it's a necessity. We need gas to go to work, drop the kids at school, and run errands as part of our daily routine. More than doubling the federal gas tax would impose a significant burden on families, costing the average American household nearly $300 a year — just when families are finally feeling some relief thanks to tax reform.
…
The fact is, we don't need a higher gas tax to improve our roads. …
The federal gas tax is supposed to pay for road and bridges that are truly national in nature. However, 29% of the gas tax is diverted to other programs, things like subway systems, ferry boats, bike paths, boardwalks, a squirrel sanctuary (yes, really), and street cars – a classic bait-and-switch.
So, right off the bat, we could increase spending on roads and bridges by $132 billion simply by stopping the diversion of funds to non-road projects. We could then make that money go further by making innovative regulatory reforms that streamline the approval processes and ending anti-competitive and overly burdensome regulations that keep costs unnecessarily high.
…
Congress and the White House have an opportunity to stand with hardworking Americans by coming together to ensure we get our money's worth from what we already send them. We can have better roads through smarter spending, without higher taxes.
Click here to read the full op-ed.
Russ Latino is a vice president at Americans for Prosperity, managing the organization's economic freedom portfolio. 
For further information or to set up an interview, please send an email to GCipriano@afphq.org.
Through broad-based grassroots outreach, Americans for Prosperity (AFP) is driving long-term solutions to the country's biggest problems. AFP activists engage friends and neighbors on key issues and encourage them to take an active role in building a culture of mutual benefit, where people succeed by helping one another. AFP recruits and unites activists in 35 states behind a common goal of advancing policies that will help people improve their lives. For more information, visit www.americansforprosperity.org
###