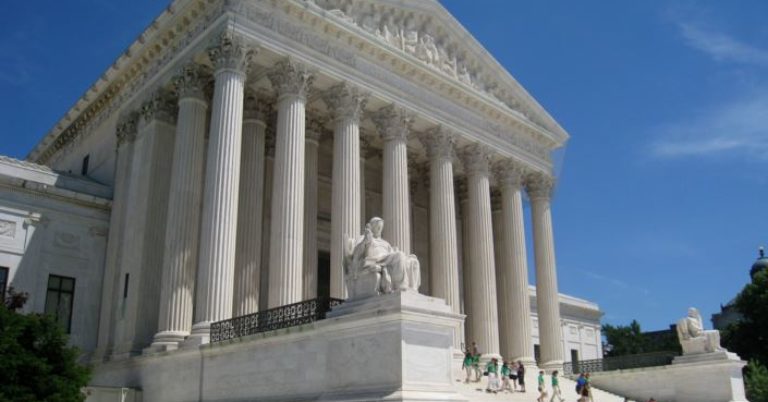 ICYMI: To Break Immigration Impasse, Look to Criminal Justice Reform for Inspiration
Americans for Prosperity Board Member Mark Holden | Morning Consult
Americans are convinced that Washington is broken.
As someone who was a part of an ideologically diverse coalition that included people like Van Jones and Newt Gingrich, to help enact the First Step Act last year, I'm convinced that bipartisanship can still prevail.
…
Despite repeated attempts, Congress has made no meaningful reforms to our country's immigration system in a generation. Over that time, technological and market forces have dramatically changed the way we live, work and share information. Our economy has doubled in size and population has grown by 30 percent.
Unfortunately, our immigration system remains bound by arcane, restrictive and outright bizarre rules that make it nearly impossible for those who have steered clear of the criminal justice system, but do not have legal status, to have the peace of mind that comes from being protected under the law.
Consider the situation of Dreamers: undocumented immigrants brought here at an early age and living under constant fear of deportation. Most of these young adults are contributing to their communities by enrolling in school, working or serving in the military and want to stay here permanently to pursue their dreams.
…
Dreamers are not the only ones being affected by congressional inaction – the refusal to seek common ground has resulted in a lack of progress on modernizing the legal immigration system and enhancing border security.
…
In some ways, reforming the immigration system should be easier because policymakers can look to our country's 220-plus year history to see how immigrants have contributed positively to our society, economy and culture. We are a better country because of immigration and there is no reason we should turn our backs on something that has served us well.
…
This growing consensus is reminiscent of what we see every day in our work to create a fairer and more effective criminal justice system. The more the American people learn about that system, the more they want to improve it.
Mark Holden is a Board Member of Americans for Prosperity.