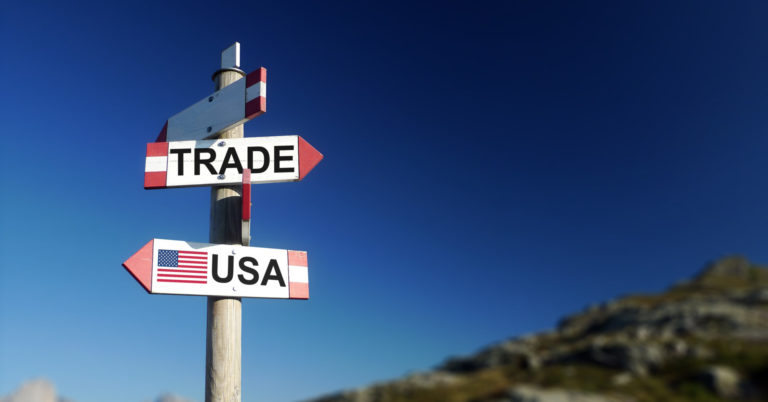 ICYMI: The Trade War is Harming America. Congress Should End It.
Americans for Prosperity Trade Policy Fellow Dan Pearson | Morning Consult
Looking back at the past year and a half of the trade war, which side has the stronger case, Team Tariff or Team Trade?
The trade war began when President Donald Trump imposed 25 percent tariffs on steel imports in March 2018 under Section 232 of the Trade Expansion Act of 1962, ostensibly to protect national security.
…
Even though steel mills are supposed to be doing well under the tariff regime, things seem not to be going so smoothly. U.S. Steel Corp. announced in June it would shut down blast furnaces in Gary, Ind., and Detroit because of "decreasing steel prices and softening end market demand." In July, NLMK Pennsylvania laid off at least 80 workers.
…
Import restrictions have given the United States some of the highest steel prices in the world.
…
Now the job losses caused by steel protectionism come into focus. Artificially high steel prices lead to declining competitiveness for downstream manufacturers that use steel as an input.  Those firms can find it impossible to compete effectively against products imported from countries that have access to world-price steel.
…
The bad news is that the Trump administration appears set to expand the trade war by imposing even more tariffs. The good news is that Congress has the ability to reverse this policy.  Members of both chambers have introduced bills that would roll back existing tariffs and make it more difficult for future tariffs to be imposed under the guise of protecting national security.  Senate Finance Committee Chairman Chuck Grassley has stated his intention to act on the issue this fall.
…
Tariffs on steel and the other trade-war products have not resulted in prosperity, not even for the steel industry. The administration's trade war has failed; Congress should end it.
Dan Pearson, a former chairman of the U.S. International Trade Commission, is a trade policy fellow at Americans for Prosperity.