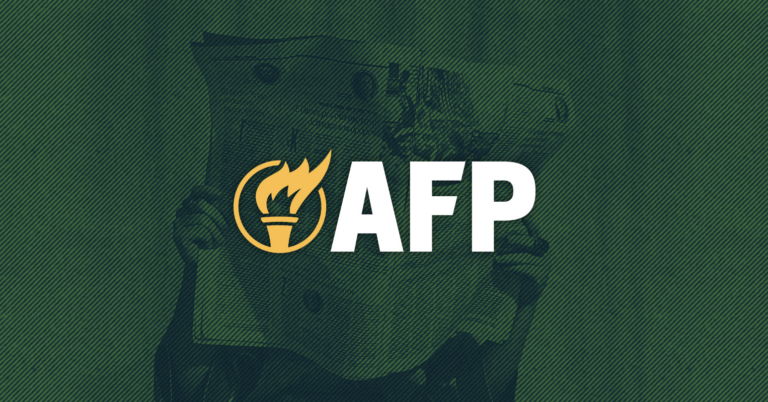 ICYMI: The world changed by iPhones: It's time we enhance the education arena
Americans for Prosperity-Florida State Director Skylar Zander | Tallahassee Democrat
We all know that the creation of iPhones has transformed the world of communication and improved our daily lives. This is just one example of a free-market technological advancement that continues to radically improve our ability to connect.
An opposite analogy, if you think about it, is how our public education system – actual brick-and-mortar schools – have been run the same way since their inception and desperately need an update. When we think about continued education, at any age, everyone learns differently. We use apps to learn new things like foreign languages, tablets to read books, and smart TVs for various learning programs. Yet K-12 schools have caught up with only a few advancements and typically must use older equipment.
Education savings accounts, or ESAs, offer the update Florida's students so desperately need. They enable parents to withdraw their children from a particular school and receive public funds directly into a government-authorized savings account so they can tailor their child's education. These funds can then be used for multiple purposes, including private school tuition and fees, online learning programs, private tutoring, education therapies, community college costs, and more. This gives families the autonomy and flexibility to direct their child's funding to those schools, courses, programs, and services that best suit their child's needs.
More than 3.3 million children are enrolled in primary and secondary schools across Florida, all deserving of a quality education that helps them achieve a bright and prosperous future. Each child has unique educational needs that, if met, would give them a real shot at success.
Other states are already leading the way in creating more personalized education systems. Last year, Arizona advanced the most expansive educational freedom program in the nation. Every Arizona student can now receive around $6,500 in a personal ESA each year, for his or her parents to spend on whatever educational approach they choose. Over 45,000 young students across that state are already benefitting from this program.
Critics argue that ESAs divert money away from public schools, but they actually place it into the hands of parents who know what's best for their children's education. Additionally, the money for this program will not come from local school budgets, so public school districts will in fact benefit from having fewer students and more resources. Overall, our taxpayer dollars will serve the people of Florida, with healthy competition pushing our schools forward.
Florida can continue to replace standardization with customization in its education system. We should all help support strong leaders on educational freedom and ideas championed by Gov. Ron DeSantis and House Speaker Paul Renner, who plan to prioritize passage of universal ESAs this year.
Speaker Renner and Rep. Kaylee Tuck have already shown bold leadership by proposing a transformational education package that includes ESAs. The bill, HB 1, represents commonsense reforms that will help parents and students obtain more freedom and education choice for years to come.
Florida's students and parents deserve an education system that works for them. By providing families with the flexibility and freedom to choose the best educational path for their children, Florida can set its children up for success for decades to come.