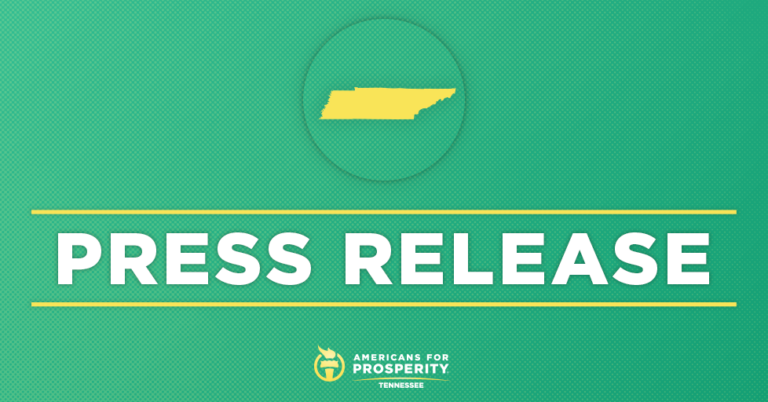 ICYMI: Metro Nashville government needs spending reforms over a short-term fix
Americans for Prosperity Tennessee State Director Tori Venable | Tennessean
Elected officials in Metro Nashville are desperate to avoid doing their jobs, and taxpayers are paying the price. It's time policymakers at the local and state levels act to head off a future fiscal crisis.
When the city encountered a completely predictable revenue slowdown as a result of coronavirus mitigation and years of reckless spending, Mayor John Cooper and Metro Council had a simple response: Impose a crushing 34% property-tax hike.
Many residents called for a balanced approach, and tens of thousands participated in the process to put this tax hike to a vote of the people. But the city's legal maneuvering and a judicial ruling has ensured it won't be on the ballot anytime soon.
Inaction will cause a crisis
While the mayor and council might be able to hike our taxes and prevent the people from directly rendering a verdict, that does nothing to solve Metro's growing fiscal problems. If Nashville leaders don't act, the chickens will eventually come home to roost, in the form of a genuine budget crisis.
…
The pension problem
Metro Nashville has also failed to address its long-term financial problems, such as city-funded pension plans. These plans rely on government controlled defined retirement benefits, rather than the more employee-led hybrid model the state implemented for public employees six years ago. Since 2015, the city has paid nearly $700 million to its various pension plans, according to the Beacon Center, without a dime of contributions from employees. Ultimately Nashville taxpayers will bear the cost of more than $4 billion in liabilities for future benefits.
It's time for Cooper and members of the council to recognize that tax increases can't be the only solution for budget woes, and more work is needed to match long-term revenues with expenditures.
…
Explore structural reform
A huge property tax increase is at best a short-term patch, leaving Metro on the same dangerous fiscal path while hurting families who are already stretched to the limit.
The right answer isn't to raise taxes; it's to adopt structural reforms that will help the city in the longer run and rein in reckless spending. While the city and the court blocked the Taxpayer Protection Act from a vote, there are other options that can help Nashville improve its long-term fiscal situation.
Truth in taxation would be a step forward. This reform would require Tennessee's local taxing authorities to notify all property owners that they are proposing a tax increase, and within that notice would be a requirement to explain how much that increase would cost each property.
…
In the meantime, local lawmakers must begin to make difficult decisions about Metro Nashville spending. Taxpayers can't just be handed the bill every time local revenues disappoint, especially as we continue to deal with the COVID-19 pandemic.
Click here to read the full op-ed.