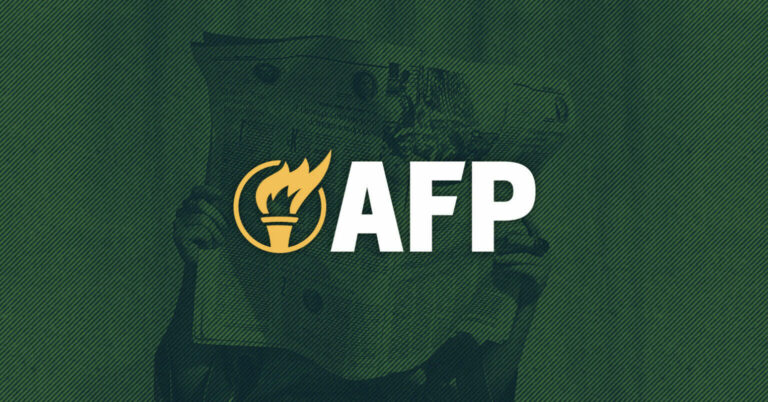 ICYMI: Deseret News: Has 'Bidenomics' failed Utah?
AFP-UT State Director Kevin Greene blasts 'Bidenomics' and how the President's economic agenda has failed Utah
SALT LAKE CITY, UT – Americans for Prosperity – Utah (AFP-UT) State Director Kevin Greene has a new op-ed featured in Deseret News blasting President Biden's failed economic agenda and highlighting the ways in which Bidenomics is devastating Utah.
An excerpt of the op-ed is below.
Deseret News: Has 'Bidenomics' failed Utah?
"President Joe Biden would have us believe that things are getting better here in Utah. For too many of us, however, we're still feeling the pain of high prices.
"What Utah needs isn't more 'Bidenomics' — more spending, more regulation, more taxes — but instead more trust in the American people to do what makes sense for them. By empowering Utahns, we can reignite the American dream and ensure prosperity for all.
"We don't have to look far to find the 'Bidenomics blues' here in Utah. Take a young married couple we met, eager to establish a strong foundation for their future family. But when they started looking into buying a house, the rising home prices and forbidding interest rates forced them to delay their dreams.
"When he spoke in Salt Lake City, he touted the 'success' of the American Rescue Plan Act, the $1.9 trillion spending bill passed at the beginning of his term, and he praised the ongoing spending of his infrastructure package. Yet even liberal economists acknowledge that the American Rescue Plan's spending spree made our inflation worse.
"Biden has also been imposing costly regulations on our economy at a nearly unprecedented rate. In under three years, his administration has already generated regulations costing the American people $403 billion. That total is over $120 billion greater than the cost of regulations in President Barack Obama's first three years in office, and over six times greater than the total cost of regulations during all of President Donald Trump's term.
"These regulations aren't just more red tape. They are a silent tax bill sucking energy and initiative out of our communities — making it harder to start a business, experiment with a new idea or finally reach for that dream. More regulation and out-of-control spending are a proven recipe for pain.
…
"Excessive taxes sap energy and the incentive to invest. Nobody knows how to spend your money more wisely and carefully than you do; excessive taxes lead to inefficient and wasteful government spending.
"The same principle applies in health care, education, immigration and so many more areas of our public life — America would be a stronger and more prosperous country if we limited the reach of the government and trusted the people to make the best decisions. Freedom brings challenges, but it also brings opportunity and a prosperity that we all can share.
"Bidenomics concentrates power in Washington, leading to higher prices and struggling communities. Utah deserves better."
…
Read Kevin's full op-ed HERE.