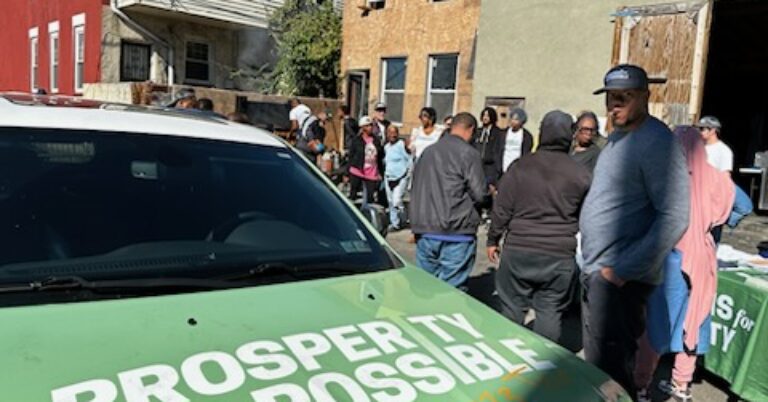 ICYMI: "Bidenomics" not working for Philadelphians
As Biden Announces $7B in Top-Down Spending, AFP-PA Hears from Philadelphians who say that Life has Gotten More Expensive
Philadelphia, Pennsylvania—Today, President Biden came to Philadelphia for the 8th time this year to promote "Bidenomics" and announce $7 billion in grants to create "hydrogen hubs" as part of the 2021 infrastructure package.
But while the Biden Administration came to Port Richmond to tout the $750 million coming to the Philadelphia area as part of his "Bidenomics" economic policy, Americans for Prosperity-Pennsylvania held an event in North Philadelphia to talk to folks in the City of Brotherly Love about how "Bidenomics" is working for them.
Over 30 people gathered at Lippincott Stadium and talked to AFP-PA about how life has gotten more expensive. The event, "Wingin' It on Bidenomics", highlighted how the President's top-down economic policies have hurt residents of this Philadelphia neighborhood.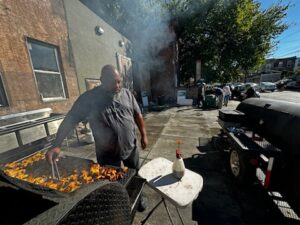 Terry Gaskins, one of the community leaders behind Lippincott Stadium, a community-run sanctuary for neighbors who live off of East Lippincott Street, said that he created this space for members to connect and eat a hot meal for free every night. At Lippincott Stadium, Gaskins says "there's not one person that comes here that isn't family." However, the prices of wings (and groceries) has been a detriment to his mission.
Mark H., another Philly resident, said he came here because, "Gas is too high. I'm paying $4/gallon and I'm sick of it. It was never this way before Biden."
Community leader and Americans for Prosperity Grassroots Engagement Director, Roslyn Williams, said this event was special to her, because she grew up in this neighborhood. In response to the event, Roslyn said, "Turnout is huge. It's a lie that Philadelphians believe that Bidenomics is working—because it's not. This event is personal for me because this is the community I grew up in, and even though I live in what's considered a 'better' community near Mt. Airy, my neighbors and I are still struggling, too."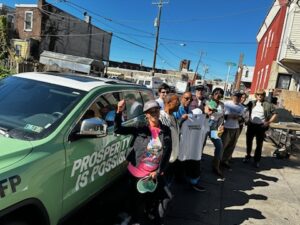 At the end of the day, command-and-control economics will never be as effective as letting Americans keep more of their hard-earned paychecks and letting innovators and business leaders make decisions about where to invest and build. While the U.S. needs an "all of the above approach" to domestic energy production that includes new technology and renewable fuels, the government shouldn't be putting its finger on the scales when it comes to when and where energy production is produced in the United States.
Read more about AFP's response to the White House's announcement here.
-###-