Please select your state
so that we can show you the most relevant content.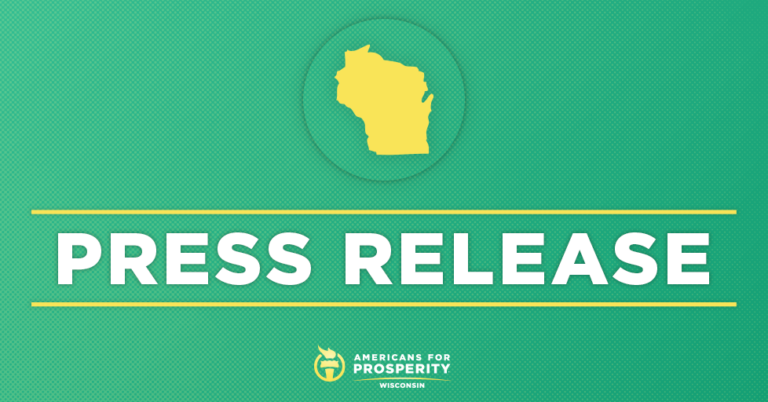 ICYMI: Americans for Prosperity Activists Rally Against Biden's Costly Partisan Priorities in DeForest
MADISON, Wis. – Today, Americans for Prosperity-Wisconsin (AFP-WI) activists took their efforts to the streets of DeForest to oppose President Biden's economic agenda that doubles down on costly, top-down partisan priorities that have already caused deep economic pain across all of America.
AFP-WI activists made sure their voices were heard by rallying its grassroots to fight against the bad policies coming out of Washington.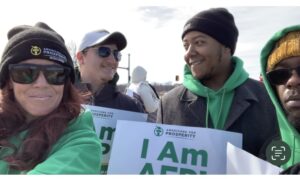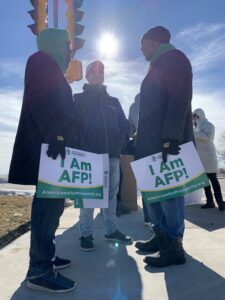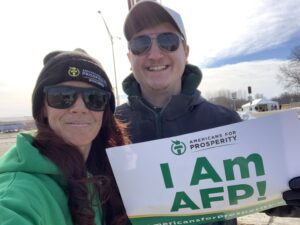 AFP-WI Public Affairs Director Sam Rogers issued the following statement:
"Hardworking taxpayers across the Badger State are fed up as President Biden continues to drive a disastrous economic agenda, brimming with reckless overspending and overregulation. These top-down solutions will only hurt our families and businesses by driving up the cost of everyday goods, stifling job growth, and making it harder to earn a living. As Wisconsinites struggle to make ends meet, the last thing we need are more bad policies out of Washington."
Background:
AFP-WI urges the Biden Administration to change course and put our country on the path to lasting positive change with—
Policies that keep taxes low, help solve our cost-of living-crisis, and spend responsibly to bring down inflation.
Policies that remove barriers to fulfilling work and foster a labor market where work is rewarded rather than punished.
Policies that remove red tape to unleash American energy and lower the bills that are eroding Americans' hard-earned savings.
© 2023 AMERICANS FOR PROSPERITY. ALL RIGHTS RESERVED. | PRIVACY POLICY