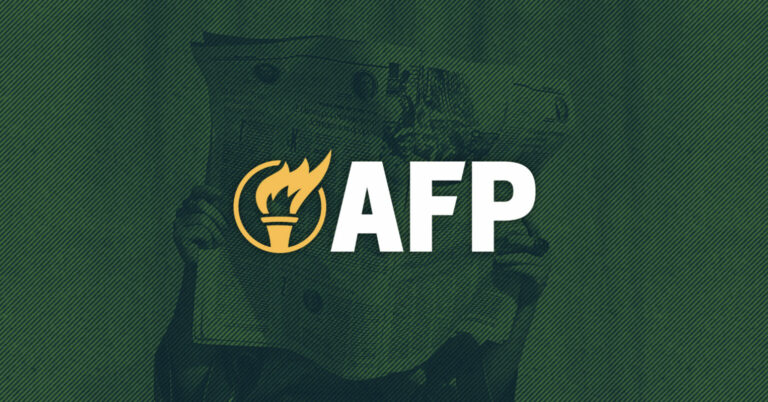 ICYMI: AFP-NH's Pints & Policy: A Fresh Perspective on Solving New Hampshire's Housing Crisis
If you weren't able to join us at our latest Pints & Policy event, dedicated to addressing the critical issue of housing in our state, we've got you covered. It was an evening filled with insightful discussions, forward-thinking ideas, and a shared passion for finding real solutions to the housing shortage that's affecting our communities.
At Americans for Prosperity New Hampshire (AFP-NH), we're no strangers to tackling big issues. But when it comes to housing, we understand that the solution isn't more government intervention – it's less. We believe that by reducing regulatory barriers and allowing the free market to operate, we can stimulate the construction of more housing, thereby addressing the shortage head-on.
As reported by NHJournal
Want to expand the housing supply in New Hampshire? Expand property rights," [AFP-NH State Director Greg] Moore said. "Zoning and planning exist to limit people's property rights. While there are some good things that come from that, such as not allowing a junkyard next to a town well, many of these boards simply engage in central planning exercises at the expense of landowners' rights. This dramatically limits the supply of housing to meet demand and it's why we have a housing crisis in New Hampshire.
Adam Millsap, Senior Policy Fellow for Stand Together, added:
When some people hear 'high density," they think Manhattan or Hong Kong. But you can have a lot of density and still have a quaint, single-family neighborhood. Think about the neighborhoods some people value the most, like Main Street neighborhoods in smaller towns that are very walkable. You don't have to turn into Manhattan to have more density, more supply, and more homeowners.
Our speakers at the event, State Rep. Joe Alexander (R-Goffstown), Chairman of the House Special Committee on Housing, Drew Cline, president of the Josiah Bartlett Center for Public Policy, Adam Millsap and Greg Moore highlighted how government regulations, zoning laws, and other bureaucratic hurdles are major impediments to housing development. They shared examples from other regions where easing these restrictions led to a boom in housing construction, providing much-needed relief to those struggling to find affordable homes.
As always, our Pints & Policy event wasn't just about discussing problems – it was about fostering solutions. We delved into specific policies that could be implemented in New Hampshire to encourage more housing development. These included streamlining the approval process for new construction and revisiting zoning laws that limit housing density.
The lively discussion also touched on how housing shortages affect not just individuals looking for homes, but the broader economy. Businesses struggle to attract employees when housing is scarce or unaffordable, which can stifle economic growth. By addressing the housing crisis, we're also supporting the overall economic health of New Hampshire.
We want to extend a big thank you to everyone who attended and contributed to this crucial conversation. If you missed this event, don't worry – we have many more planned. Stay tuned for our upcoming Pints & Policy events, where we will continue to explore and advocate for solutions that enhance freedom, prosperity, and the well-being of all New Hampshire residents.
Let's keep the conversation going and work together towards a future where everyone in New Hampshire has access to affordable, quality housing. Remember, when we reduce government barriers and unleash the power of the free market, there's no limit to what we can achieve!