Please select your state
so that we can show you the most relevant content.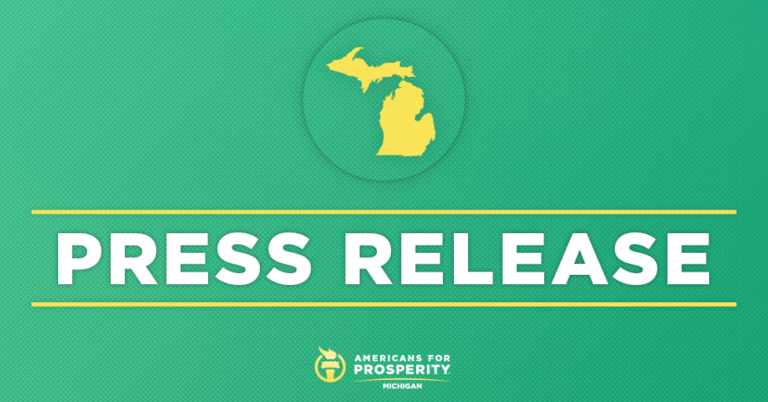 House Committee Hears Chorus Against Corporate Subsidies
Grassroots Groups says bills pit business against business, leave taxpayers on the hook 
LANSING, Mich. — The grassroots group Americans for Prosperity-Michigan (AFP-MI) joined a chorus of voices opposing corporate subsidies in today's house Commerce and Tourism Committee.
Both HB 5425 and 5426 were brought to an initial hearing in the house on Tuesday. Sponsored by Representative Mark Tisdel (R-Rochester) and Representative Angela Witwer (D-Delta Township), the bills would re-boot Michigan's former "Good Jobs for Michigan" program under a new name and slightly modified framework.
Proponents for the $300 million income tax capture scheme argue the program is necessary to attract and retain jobs in the state of Michigan, but AFP-MI and others pointed out that the evidence doesn't support that position.
AFP-MI policy director Diana Prichard had this to say: 
"We're glad that our elected officials are making Michigan's economic future a top priority, but the people of Michigan cannot afford one more bipartisan bad idea that kicks the real economic development can down the road. Corporate tax incentives pit businesses against one another in a government-subsidized war for both market share and talent, and leaves taxpayers on the hook to make up the difference.
"We need our leaders in Lansing to resist the distraction of another shiny, big-dollar government spending program and instead focus on real, practical reforms that will actually make our state more competitive — reduce regulatory burden across the board, lower taxes for all businesses rather than just a few hand-selected corporations, and invest in education choices for families so that our workforce improves year after year."
© 2023 AMERICANS FOR PROSPERITY. ALL RIGHTS RESERVED. | PRIVACY POLICY