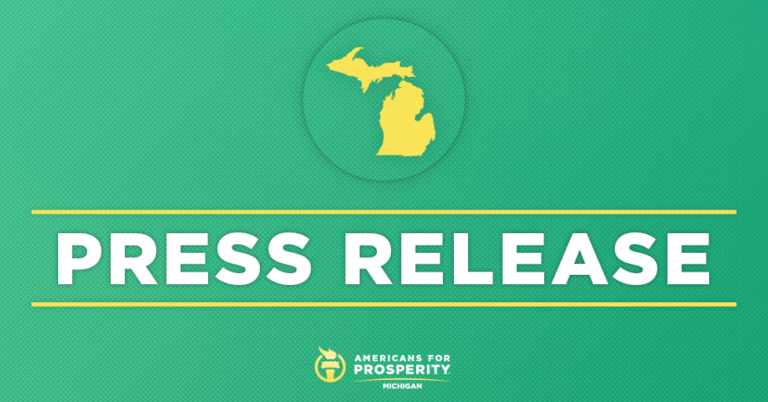 Governor's Reinstatement of Labor Law Will Cost Taxpayers
Oct 7, 2021 by AFP
"Prevailing wage laws increase costs for taxpayers and make it harder for small and minority-owned contractors to fairly compete for state construction projects." 
LANSING, MI – Americans for Prosperity – Michigan (AFP-MI) today slammed Governor Gretchen Whitmer's reinstatement of the "prevailing wage" rule, that forces construction companies to pay union rates to workers on state projects. In 2018, the State Legislature repealed this law.
AFP-MI State Director Annie Patnaude released the following statement:
"Governor Whitmer campaigned on 'fixing the damn roads,' but she just made it more expensive for taxpayers to build roads, schools, and drinking water infrastructure by putting prevailing wage mandates back in place.
"At the same time, the Governor touts President Biden's proposal for trillions in new taxes and spending that will hurt our families and small businesses.
"Prevailing wage laws increase costs for taxpayers and make it harder for small and minority-owned contractors to fairly compete for state construction projects.
"The legislature was right to repeal such bad policy. Unfortunately, in a pattern of behavior that has become all too familiar, Governor Whitmer seems to think she can run the state unilaterally."