Please select your state
so that we can show you the most relevant content.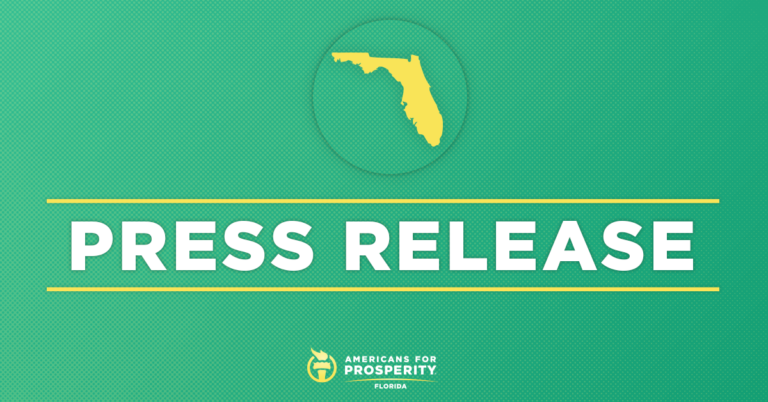 Florida Senate Should Not Risk Taxpayer Dollars on Film Incentive Gimmick
AFP-FL: Senator Taddeo's Hollywood handout bill is corporate welfare

Tallahassee, FL – Americans for Prosperity-Florida (AFP-FL) the state's leading grassroots organizations against corporate welfare is calling on the members of the Senate Commerce & Tourism Committee to vote "No" on S.B. 1604, related to the proposed creation of the Florida Motion Picture Capital Corporation. The bill would turn Florida into a bank-like entity putting the state's limited resources at risk to Hollywood productions that do not fall within the scope of responsibilities of the state.

In 2016, AFP-FL successfully advocated for the state film incentive program to sunset. The previous program was plagued in mismanagement, could never prove that the resulting economic activity would not have occurred without taxpayer incentives, and resulted in a 25-cent return on investment.

AFP-FL state director, Chris Hudson released the following statement:

"Taxpayers celebrated when the previous film incentive boondoggle was allowed to expire. Hollywood executives and Senator Taddeo wrongly believe that Florida's hardworking taxpayers should be treated like a piggy bank to fund their personal projects. Florida tax dollars need to be leveraged for their highest and best use to properly fund essential services, and despite the tales Hollywood's best writers can script, that does not include funding red carpet affairs. We hope the Florida Senate strikes this bill down quickly and that they commit to continuing to cut programs that pick winners and losers at taxpayers' expense."

AFP-FL will score votes on S.B. 1604 in the group's annual Economic Freedom Scorecard.
© 2023 AMERICANS FOR PROSPERITY. ALL RIGHTS RESERVED. | PRIVACY POLICY