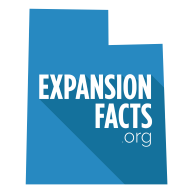 Legislators Want To Expand Obamacare…
BUT IT PUTS UTAH FAMILIES AT RISK!
Obamacare's Plan to Expand Medicaid is Wrong for Utah Families
Obamacare's Medicaid Expansion plan would mean more new taxes, more expensive healthcare, and more big government programs.
Even worse? If it passes, it could mean cuts to education, cutbacks for road funding, massive tax hikes, increased healthcare prices, and more! We just can't afford more Obamacare!