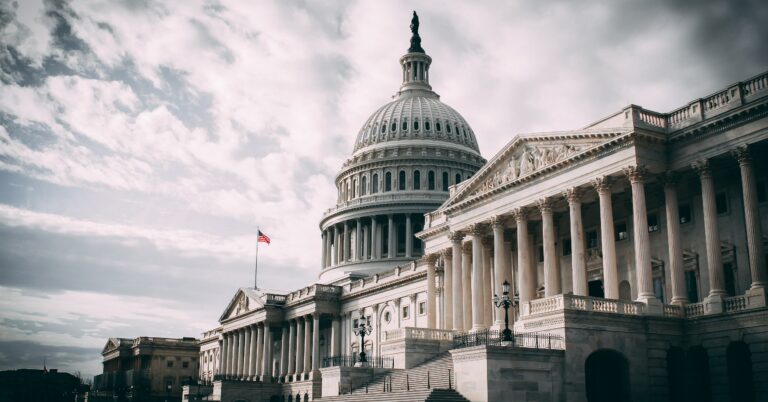 A quick look at the Equal Employment Opportunity Commission and new nominee Kalpana Kotagal
Last month, President Biden nominated Kalpana Kotagal to be the next commissioner of the Equal Employment Opportunity Commission.
Ahead of a Senate committee hearing and potential Senate vote on her nomination, here is a brief look at the EEOC and some of the concerns lawmakers and the public should be aware, of including the use of "inclusion riders" of which Kotagal is an advocate.
These inclusion riders insert the government where it does not belong and often fail to achieve their goals, at the expense of workers and business' efficiency alike.
What is the Equal Employment Opportunity Commission?
Created as part of the Civil Rights Act of 1964, the EEOC today has a budget of approximately $420 million to fund activities at its Washington, D.C. headquarters and 53 field offices. The EEOC is instructed to investigate charges of discrimination at private businesses with 15 or more employees to enforce a number of federal laws seeking to curb discrimination at the workplace.
The EEOC is comprised of five commissioners and a general counsel that lead the overall efforts of over 2,000 staff across EEOC offices with commissioners nominated by the president and confirmed by the U.S. Senate.
Each year EEOC receives tens of thousands of charges — nearly 100,000 in some recent years — advancing hundreds of lawsuits that lead to hundreds of millions of dollars in charges and settlements for employers, meaning the EEOC is a very active agency in the affairs of private sector businesses.
After receiving charges of discrimination from individuals, the EEOC has authority to investigate, push for settlement of charges directly, or file lawsuits against employers if the employers reject their settlements.
The EEOC also exercises additional powers and actions such as enacting regulations, creating "guidance" to steer private businesses towards its vision of enforcement, and producing opinions and memoranda of understanding (MOUs) that expand EEOC's power and influence further.
Concerns Surrounding Authority of the EEOC and its nominees and commissioners
Concern #1: The EEOC's ability to subjectively target businesses to advance its goals
While the EEOC may be tasked with a mission Americans aspire to see in society — an end to discrimination at the workplace — the EEOC's significant powers and an ability to subjectively target businesses to advance its goals should be cause for close scrutiny and concern for everyone.
In fact, the EEOC notes one of its factors in filing lawsuits against businesses is based on assessing "the wider impact the lawsuit could have on the EEOC's efforts to combat workplace discrimination."
In other words, the EEOC has an ability to pick and choose which complaints to pursue not based only on merit but as also a means to potentially advance political and personal goals of commissioners.
Enforcing federal laws around discrimination can also be inherently difficult when discrimination determinations at times rely on subjective interpretations around motive.
While some charges may include evidence to corroborate claims, others may require commissioners to pit the word of employees and employers against one another. This allows the EEOC to potentially determine discrimination even if employers provide clear non-discriminatory justifications for hiring, dismissal, and workplace policies as the reason behind decisions.
Concern #2: The EEOC's power to force costly standards on businesses outside of proper authority
The costs are significant when the EEOC pursues charges. Businesses subject to fines if found liable in lawsuits (which accounted for $106 million in Fiscal Year 2020). In addition, the EEOC also wields its power to pressure businesses to reach settlements, conciliations, and withdrawals with benefits that tallied nearly $490 million in costs to businesses in FY 2020, none of which accounts for considerable legal costs and time spent by businesses to negotiate with the EEOC and potentially in court.
While pre-litigation settlements might represent some savings for businesses that admit fault and wish to remedy the situation, it is also the case that many employers may simply feel this is the least damaging way to move forward even if they disagree with charges against them.
The EEOC's powers to litigate and pursue settlements with businesses and regulate and develop guidance means commissioners have a significant ability to drive policy preferences and personal agendas that businesses feel compelled to comply with even when they are not directly tied to the laws EEOC is enforcing.
For instance, nominee Kalpana Kotagal, co-author of the "Inclusion Rider," could drive regulatory rules or guidance requiring — or at minimum pressuring — businesses to utilize these rider contracts under a reasonable belief that failing to do so will make them a target of EEOC actions.
These riders require employers develop contracts aimed at meeting hiring targets for people with certain backgrounds and publishing hiring data for the EEOC to scrutinize. The official inclusion rider effort has already developed material around the Hollywood, music, and fashion industries, but the concept could be pushed in any realm.
In considering the merits of EEOC nominees like Kotagal, U.S. Senators should be mindful of:
The concerning discretion and powers the EEOC possesses
How commissioners may attempt to force costly standards on businesses outside of proper regulatory and legislative authority
Even guidance can be devastating to businesses while failing to deliver on diversity goals anyhow.
Nominees should be able to affirm their commitment solely to executing the congressionally established mission of the EEOC, instead of using it as a platform for political and personal goals.