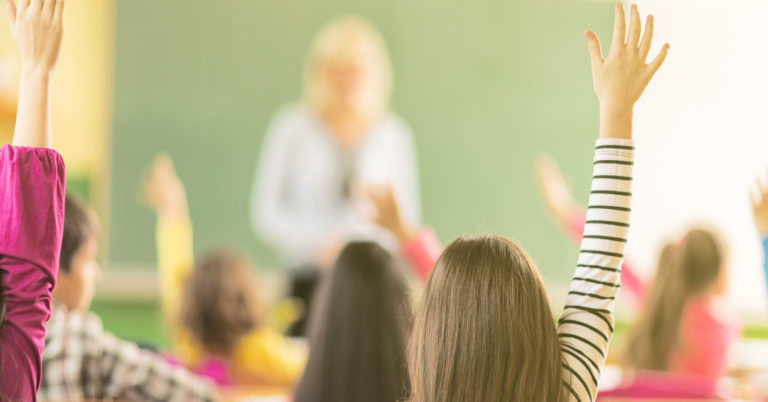 Education Reform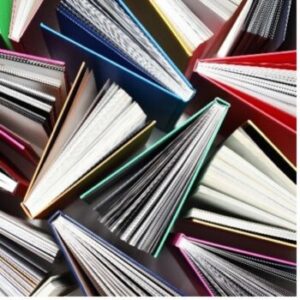 A zip code should NOT determine a child's quality of education   
Problem    
Our education system takes a one-size-fits-all approach to learning. This approach hurts students, educators, and families because every learner is unique.   
Solution   
Unlock innovative education tailored to help every learner and educator thrive — in K-12 and postsecondary education.   
Why   
The COVID-19 pandemic exposed significant problems with the education system, especially the lack of options tailored to every learner. It is a problem that stretches back decades — and the time has come to solve it. Americans for Prosperity-Montana and our partners are addressing the American education system's issues by building individualized solutions that benefit everyone.   
In both K-12 and postsecondary education, the system is standardized. It is a top-down approach: Learners take the same paths while educators teach the same lessons. Yet every learner has unique skills and needs.   
What needs to happen   
We are agnostic about what type of school a student attends. It could be a public school, private school, homeschool, or a combination. We are NOT agnostic about who should be the primary decision-makers—that's students and families. We believe that every child is a unique individual and deserves the opportunity to flourish in the learning environment that's right for them.     
There is no such thing as an average kid. Every kid is an individual with a unique set of skills and talents. But right now, the American approach to education does not see kids as individuals; it sees them in terms of numbers and averages. We demand educational opportunities free of arbitrary constraints—one built to accommodate each child, not averages. Through our four policy initiatives, open enrollment, tax credit scholarships, charter schools, and partial enrollment with the support of parents, families, and educators everywhere—we want to unlock the potential of every child.    
Our best tools in this legislative session are open enrollment and charter schools. These policies would move Montana in the direction of each child recognizing their unique potential and not being limited by zip code or income.    
Topline Facts   
2/3 of students are disengaged by 12th grade   
0% improvement in K-12 outcomes since 1960     
Over that same period, per student spending rose by an inflation-adjusted 280%    
Montana spends $13,769 per pupil   
This represents an inflation-adjusted increase of 25% since 2002   
Enrollment has declined 2% over that period   
The results are heartbreaking. Learners of all ages struggle to discover their talents, leaving them disheartened and checked out. Educators often lack the autonomy to offer creative solutions to help students thrive — the opposite of what they signed up for. And society struggles to move forward because millions are unequipped with the skills necessary to contribute and realize their unique potential.   
Opportunity 
Americans know we can do better. Before the pandemic, more than 80% of families gave education a "C" grade or worse.    
After the pandemic, three out of five families are willing to consider new learning options. Stand Together is making sure those options exist — and transforming education in the process.   
Everyone should be able to choose where they learn, when they learn, what they learn, how they learn, and whom they learn from.   
Bills   
Charter School Bill    
This would change the way that charter schools work in Montana. Currently, charter schools are publicly funded and publicly controlled. Traditionally, charter schools use public tax dollars and are privately operated (within certain limitations), allowing them to be innovative with their teaching methods and curriculums. Students may apply to the school and are usually chosen by a lottery draw. We support the passage of an actual charter school bill because it would add more options for students to have an education that best suits their unique needs and skills.    
Special Needs ESA (Education Savings Account)   
This would provide an Education Savings Account to a specific group of students with higher educational needs than most. This ESA would allow for other education options, some of which may be non-traditional and not offered by schools, to be available for said students. The programs that would be available would have to meet specific qualifications to be able to use ESA funds but could include options such as private school, therapeutic programs (such as equine therapy), private tutoring, and more. We support the passage of a Special Needs ESA bill because it gives more educational opportunities for the most disadvantaged students and resources for parents and students where a school may be unable to do so. This also moves us in the right direction toward an ESA program for all students.    
Opposing Limiting TCS Bill LC453   
This bill would cut the TCS (Tax Credit Scholarship) tax credit to $2,000 per individual for donating to a TCS non-profit. This would take a step back in our efforts to make non-public education options available to more families. It would severely limit the overall amount of donations received in the program. We need to do the opposite of this and increase the amount of money available in the TCS program, not hinder the program further.   
Tax Credit Scholarship (TCS) Increase   
This would increase the TCS program's cap, which is currently at 2 million. We have seen that Montanans are eager for this program, as it has reached its capacity within weeks since the limit increase in 2021. Since the pandemic, we have seen a massive wave of students leave the public school system, but not every family has the resources for their student(s) to attend the school that best suits them. By increasing the capacity of the TCS program, we open the door for students and families to access the learning environment that best suits their unique needs, regardless of their socioeconomic status.     
Open and Partial Enrollment Bills   
These bills would create a more open and transparent process for students to transfer into their public schools of choice. It would make it easier for families to find the best educational environment for their children, regardless of ZIP code.    
Americans for Prosperity believes every student deserves access to the education that meets their unique needs. Public school transfers have existed for as long as public schools have. Access is often limited to well-connected parents with enough personal wherewithal to navigate an opaque system not designed to facilitate choice.    
For this reason, instead of leaving options open to only the well-connected or based on the whims of school administrators, enrollment policies should allow all families to easily enroll their children in any public school of their choice.    
The pandemic demonstrated the need for families and students to access various options beyond their assigned traditional public schools.  This bill represents a step in the right direction to offer more students an educational experience tailored to their unique needs and talents.    
Partial Enrollment   
This bill would allow private or home-schooled kids to enroll in special classes within the public education system. This bill gives parents more options in how their kids are educated and will enable them to enroll their children in classes " à la carte" that they have already paid for with their tax dollars.   
Open Enrollment   
This bill would allow parents to enroll their child(ren) in a public school that is not considered in their district. This will enable parents to have the flexibility to make choices based on their child's unique needs and choose a school that will best suit those needs, regardless of ZIP code or income.    
Transformational Learning   
This bill would allow for more flexibility in the public school system to give credit to students learning in environments other than the traditional classroom. This would be especially important in Montana because there are many areas where students learn valuable skills outside the classroom. While Billings has the Career Center, many rural communities and schools may need more resources to offer similar courses. A bill such as this would give students, teachers, and families the flexibility to teach and learn in nontraditional ways.