Please select your state
so that we can show you the most relevant content.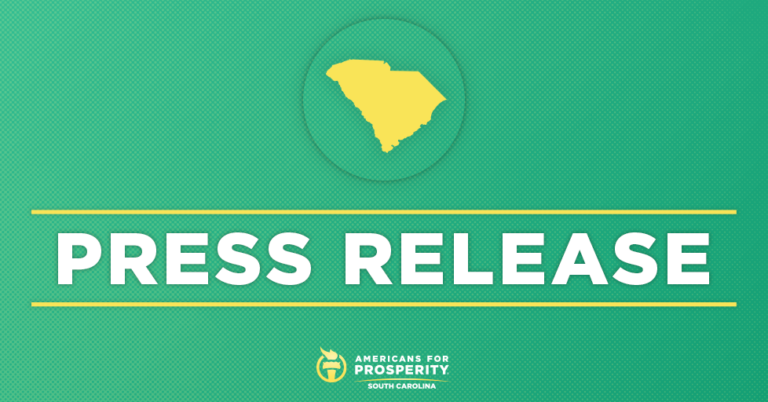 Checkbook Bill Gets Introduced in Legislature
AFP-SC praises bill that would help increase transparency, root out waste and corruption
COLUMBIA, SC – Americans for Prosperity-South Carolina (AFP-SC) today thanked state Representative Jason Elliott for introducing H 4033, a bill that would implement a South Carolina checkbook, a website and tool that would bolster transparency into the state's finances and use of taxpayer dollars. S 373, the Senate companion bill sponsored by state Senator Scott Talley, has a hearing in the Senate Finance Sales and Income Tax Subcommittee today.
AFP-SC State Director Andrew Yates issued the following statement:
"Open government should not be a partisan issue. South Carolinians of every political persuasion want to know what their government is up to, and how their tax dollars are being spent. Now more than ever, we need to shine a light on how our state government is doing as stewards of our tax dollars. We thank Rep. Elliott and Sen. Talley for leading on this bill that will help change the status quo in Columbia that prioritizes corporate welfare and tax handouts to politically favored companies and projects over fiscal responsibility. We urge legislators to support this common-sense bill that will restore trust in Columbia over our state's finances."
Background:
SouthCarolinaCheckbook.com is the online home to the growing movement of citizens and taxpayers who want to see common-sense transparency and accountability for every tax dollar in South Carolina. If implemented, the South Carolina Checkbook would be an easy-to-use, frequently updated website so you could see how tax dollars are being spent by state government entities.
Recently, reports have shown how local governments and the state government are rife with waste and corruption. According to a 2020 Inspector General audit, more than $43 million in taxpayer money was spent on earmarks over the previous two years, without proper reporting and public disclosure.
AFP-SC Blog: Online checkbook would help fight wasteful spending in South Carolina, 1/22/21
© 2023 AMERICANS FOR PROSPERITY. ALL RIGHTS RESERVED. | PRIVACY POLICY