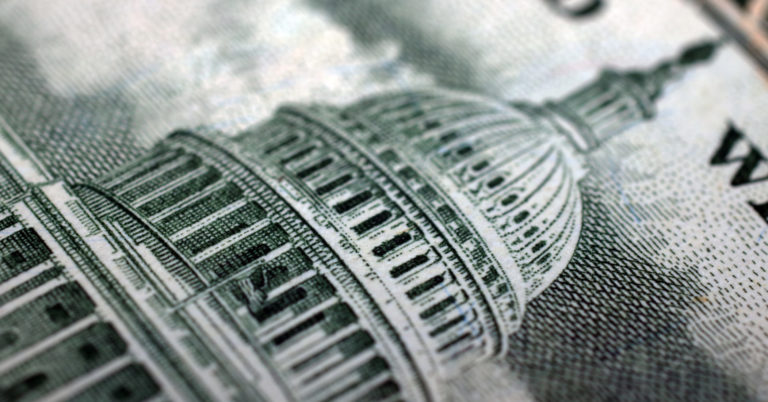 CBO Deficit Projections Symptom of Overspending, Not Under Taxing
In response to the CBO's latest economic projections out Monday, Americans for Prosperity called on lawmakers to break their spending addiction and begin to undo the damage caused by the reckless omnibus spending bill.
Every major tax cut in the past 50 years has yielded more federal revenue yet deficits and debt soared, driven by the out-of-control spending that has resulted from unchecked growth in entitlements, which, when combined with interest, today account for more than 70 percent of all federal spending. CBO's report yesterday projects this will occur yet again with taxes rising in each of the next 10 years, but spending rising more.
AFP President Tim Phillips issued the following statement:
"The CBO's projection of America's rising deficit is a result of overspending, plain and simple, not the product of letting Americans keep more of what they earn. Every major tax cut from both parties has resulted in more revenue to the federal government, yet our deficits continue to climb. That is a symptom that we are spending too much, not taxing too little.

"There is no question that automatic spending programs like Social Security, Medicare, and Medicaid are the major drivers of our debt and are in need of serious reforms. But, the CBO report also reinforces the fact that Washington cannot continue to support reckless and irresponsible spending bills like the $1.3 trillion omnibus bill.

"A small step in the right direction would be for Congress to start cleaning up their mess by passing a rescission package to rein in the recent omnibus bill. This should then pave the way for more action on spending for the next budget round."
For further information or to set up an interview, reach Gabrielle Braud at GBraud@afphq.org or (571) 329-1846. 
Americans for Prosperity (AFP) exists to recruit, educate, and mobilize citizens in support of the policies and goals of a free society at the local, state, and federal level, helping every American live their dream – especially the least fortunate. AFP has more than 3.2 million activists across the nation, a local infrastructure that includes 36 state chapters, and has received financial support from more than 100,000 Americans in all 50 states. For more information, visit www.americansforprosperity.org
###