Please select your state
so that we can show you the most relevant content.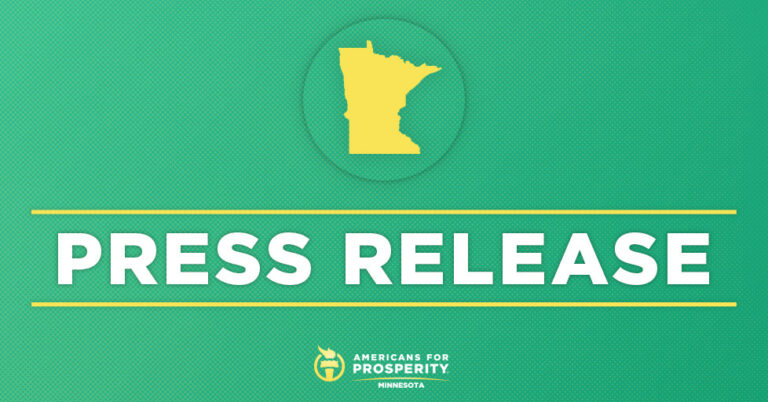 Budget Projections Demonstrate Need for Fiscal Responsibility
ST. PAUL, MN – Following the release of an updated budget projection that shows a $2.4 billion deficit for FY 2020-2021, Americans for Prosperity-Minnesota (AFP-MN) encouraged the state legislature to seek cost savings and empower businesses to safely reopen to help mitigate the economic damage of COVID-19.
AFP-MN State Director Jason Flohrs issued the following statement:
"Minnesota government will have to do more with less, make tough budget decisions, and live within its means – just like every family and business is forced to do. These budget projections show the economic disaster COVID-19 and the ensuing shutdowns have caused. We encourage policymakers to take on these challenges by setting priorities for future spending and bringing people together to find ways to safely reopen the economy. The faster we can empower businesses to innovate and adapt to safely reopen, the faster we can get Minnesotans back to work.
"With just under two weeks left in the session, lawmakers should identify unnecessary spending and refocus funding on essential and necessary services. Minnesota is already one of the highest taxed states in the nation. With recent state spending increases annually exceeding economic growth, now is the time to reevaluate and re-prioritize, rather than looking for more revenue to cover the cost of business as usual."
Background:
AFP-MN is currently running digital ads directing Minnesotans to a digital tool that enables them to tell their lawmakers to oppose state bailouts and another digital tool urging Minnesotans to tell lawmakers to safely restart the economy and help get Minnesotans back to work.
AFP believes the path to economic recovery — across all of the United States and at the federal level– is to enact reforms that empower every person to contribute to the economy by:
Challenging special interest politics and ending corporate welfare — bailout culture, subsidies, tax loopholes, etc. — so that success is based on contributing to the lives of others.
Reforming or removing regulations that protect politically connected firms to lower the costs of health care, housing, and core services.
Removing barriers to fulfilling work– such as reforming occupational licensing– to help families build a strong financial future.
Removing barriers to innovation, to open new opportunities to create breakthroughs that radically improve our lives.
Positioning government to play its vital role in the economy by securing equal rights: Ensuring equal treatment under the law, which is essential for long-term progress.
© 2023 AMERICANS FOR PROSPERITY. ALL RIGHTS RESERVED. | PRIVACY POLICY