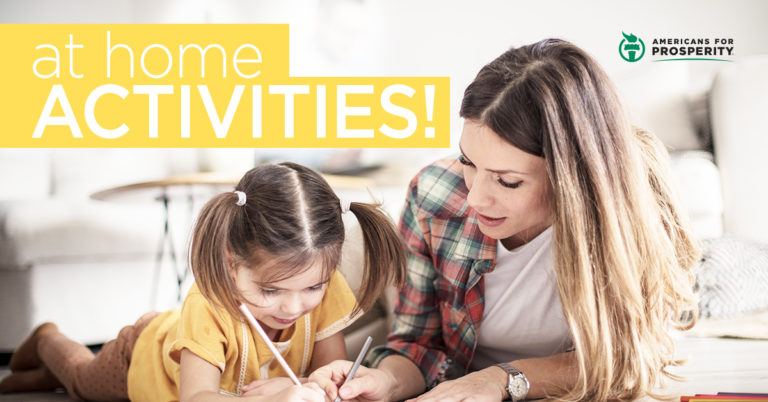 At Home Activities
These Famous Museums Offer Virtual Tours You Can Take on Your Couch:
National Gallery of Art, Washington, D.C.
National Museum of Modern and Contemporary Art, Seoul
American Museum of Natural History
National Museum of Toys and Miniatures
Truman Presidential Library and Museum
National Historic Museum of Chile
National WWI Museum and Memorial
The J. Paul Getty Museum, Los Angeles
National Museum of Anthropology, Mexico City
Theater, Film, Symphonies and Operas:
Chamber Music Society of Lincoln Center
Visit these National and International Landmarks:
The Gardens of Versailles, France
National Parks, USA – 113 Parks Available
 Visit these Animals, Aquariums, Zoos and Gardens:
Try These Exercise Routines:
Peloton – Free 90 Day Trial
Blink Fitness – Hosting Facebook Live sessions weekdays at 8 a.m. ET.
Orangetheory – Sharing a new 30-minute workout video each day
305 Fitness – Offering cardio dance live streams twice a day on YouTube. The sessions are held at 12 p.m. and 6 p.m. ET
Gold's Gym – Offering a variety of digital workouts for free through the end of May
Planet Fitness – Live streaming "Work-Ins" at 7 p.m. ET every day on Facebook
Retro Fitness – Now offering free daily live stream classes on its Facebook page that are available weekdays at 6 p.m. ET
Life Time – Classes on Demand
YMCA – On-demand exercise and youth programs
CorePower Yoga – Offering free access to a limited collection of online yoga and meditation classes
Fellowship while Social Isolating Tips:
Netflix Party allows family and friends to have movie nights while social distancing.
Here's how it works:
Go to netflixparty.com on a Google Chrome browser and click "Get Netflix Party for free!" This will redirect you to Netflix Party's page on the chrome web store.
Click "Add to Chrome" and then click "Add extension" in the pop-up window. Netflix Party will then be added to the top right corner of your Google Chrome browser, next to the address bar. It will have the initials "NP."
Make sure your friends have downloaded "NP" onto their Google Chrome browsers as well.
Using your Google Chrome browser, go to Netflix.com, and play the show or movie you all want to watch.
Then click the "NP" button on your browser. You'll also have the option of making yourself the one in charge of pausing, fast-forwarding and rewinding by checking the "Only I have control" box. If you don't, anybody in your party will be able to use these features.
Click "Start the Party" and copy the URL that appears. Send this URL to the people you want to join your party.
Once your friends open the link, they should log into Netflix and hit the "NP" button on their Google Chrome browsers.
You should now be synced up! Enjoy your program. You can also communicate with each other via group chat on the right side of the screen. Choose a festive user icon and screen name and share all your binge-watching feels through messages, screenshots, emojis and GIFs.
Education at Home Tips:
Scholastic is releasing free daily courses for kids stuck home amid coronavirus school closures. Just pick a grade level:
Tune in to see weekly demo videos, download recipes and other fun culinary games for you and your budding chefs to enjoy at home.
Your Kids Can Now Watch Astronauts Reading Stories from Space:
The Space Foundation and Story Time from Space
 This Big List of Children's Authors Doing Online Read-Aloud & Activities:
Mid-Continent Public Libraries
The Very Hungry Caterpillar by Eric Carle
The Don't Worry Book by Todd Parr
We Are the Water Protectors by Carole Lindstrom
Where's My Teddy? by Jez Alborough
Llama Llama Mad at Mama by Anna Dewdney
The Book with No Pictures by B.J. Novak
Visit these Libraries and Reading Resources:
Have them participate in these sing-alongs!
Sing-along with Julia Donaldson in The Breathing Song.
Visit these Libraries and Reading Resources:
Have them draw with Illustrators:
Jarrett J. Krosoczka—author & illustrator
LUNCH DOODLES with Mo Willems!
Take them on a digital field trip: