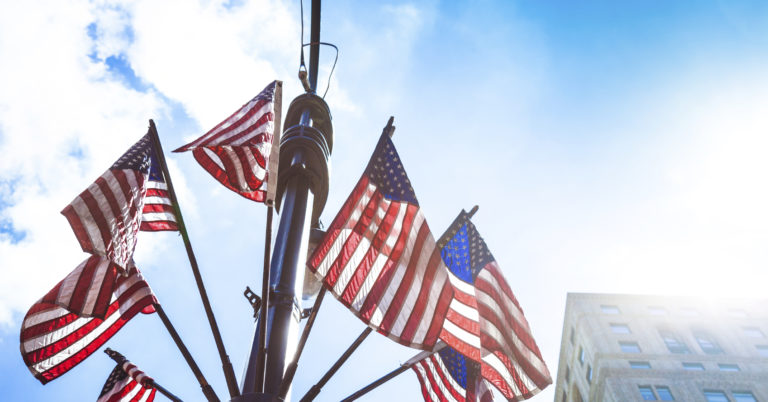 AFP Key Vote Alert: Vote "NO" on S.J.Res.15
Dear Member of Congress,
On behalf of Americans for Prosperity activists in all 50 states, I urge you to vote "NO" on S.J. Res.15, a resolution of disapproval for the Office of the Comptroller's (OCC) October 2020 "True Lender" rule under the Congressional Review Act (CRA). Overturning this rule will ultimately harm small businesses and underbanked consumers who will not be able to access the innovative products that would otherwise flourish under the OCC's rule.
Obtaining a loan and accessing capital is often the first step taken by families, entrepreneurs, farmers, and business owners trying to make their dreams a reality. The OCC's "True Lender" rules represent a significant leap forward in ensuring access for all Americans to financial products that will empower them to earn success and realize their potential. Burdensome regulatory barriers like those S.J. Res.15 would like to re-erect can constrain the flow of capital, create enormous paperwork and transaction costs, and unnecessarily penalize risk-taking, which disproportionately impacts lower-income individuals, small banks and businesses, and start-ups.
In particular, S.J. Res.15 would exacerbate legal uncertainty for many small businesses and underbanked consumers, undermining the functioning of secondary markets and restricting credit availability. Competition and innovation in lending, including through bank partnerships, improves access to capital and helps meet consumer demand, especially for borrowers underserved by the traditional banking model. Fintech firms have helped streamline both the application and underwriting process for consumer and business loans, thus providing innovative products that help reach more customers. Removing the regulatory uncertainty of bank-fintech partnerships will help to spur more innovation and adoption of these products.
Enactment of S.J.Res. 15 would not only return our nation to the status quo by re-erecting barriers to capital and consumer financial products, but would also prevent the OCC from revisiting rulemaking to address this untenable legal framework. In an April 14 letter to the Senate, the OCC's Acting Comptroller, a career official, highlighted a number of misconceptions regarding the final rule as well as the ways in which adopting S.J. Res. 15 may "limit future Comptrollers from taking up similar rules or possibly hamstring the OCC's enforcement authority." Therefore, we strongly oppose this resolution of disapproval and urge Senators to oppose its adoption.
We urge you to vote "NO" on S.J.Res.15.  This vote will be recorded in our legislative scorecard.
Sincerely,
Brent Gardner
Chief Government Affairs Officer
Americans for Prosperity