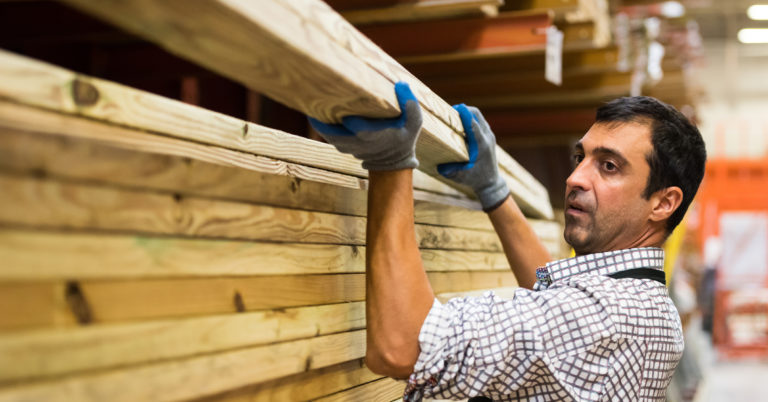 Why Americans for Prosperity supports the America's Children Act
While polling shows that immigration continues to rank among important priorities for Congress to address, progress has been slow.
Different bills have gained support – including the bipartisan Border Solutions Act – but no significant legislation has been approved this year. Congress is failing to act even though obvious border challenges point to the importance of updating our laws.
That could change however, with leaders in Congress and the White House professing a desire to tackle the issue.
One proposal that merits strong consideration and which could be enacted is the America's Children Act, which has been introduced in the House and will soon be introduced in the Senate.
Who the America's Children Act affects
"Documented Dreamers" are the more than 200,000 people who came to the United States legally as children, as dependents of legal immigrant visa holders.
Once they turn 21. however, these young people are no longer eligible for a visa as the dependent of a parent who is a legal immigrant. Instead, they must qualify for legal status on their own.
There is no specific visa through which they may remain, let alone qualify for permanent residency. Despite living in the United States for decades, and with many not even remembering another home, they might be required to "return" to a country they do not know.
Like Kelsey and Garion Mulder, they find themselves in limbo: unable to remain with their family in the country where they were raised and forced to adapt to the nation their parents left behind.
Fighting to Stay | Explore Common Ground | Stand Together from Stand Together Communications on Vimeo.
Why the America's Children Act is important
Families are being unnecessarily broken up because thousands of young people who came to the U.S. legally and grew up here are being denied the opportunity to remain.
It undermines families and communities to deny legal status — based purely on a calendar date — to students and workers who have complied with U.S. law while growing up as Americans.
Additionally, this legislation would correct a flaw in the legal immigration system: Immigrant workers and investors have come to the U.S. with the expectation that eventually a route to permanent residency would be available to their children.
To continue to attract the best and brightest, our laws should appropriately account for the status of dependents and family members.
What would the America's Children Act do?
The America's Children Act would create a pathway to permanent resident status for those who have met the following three criteria:
They were brought to the U.S. as dependent children of workers admitted under approved employer petitions.
They have maintained U.S. legal status for 10 years.
They have graduated from an institution of higher education.
It also establishes age-out protections that lock in a child's age on the date on which they file for a green card rather than the final action date.
Finally, the bill would provide work authorizations for documented Dreamers over the age of 16 whose green card applications are pending.
Americans for Prosperity believes America's immigration laws need updating, and legislation like the America's Children Act ought to be part of the debate.
By modernizing the system, we can promote economic growth, improve enforcement of our laws, and ensure immigrants are dealt with in a fair and transparent manner.
Learn more about Congress' lengthy track record of kicking the can down the road on the Dreamers.