Please select your state
so that we can show you the most relevant content.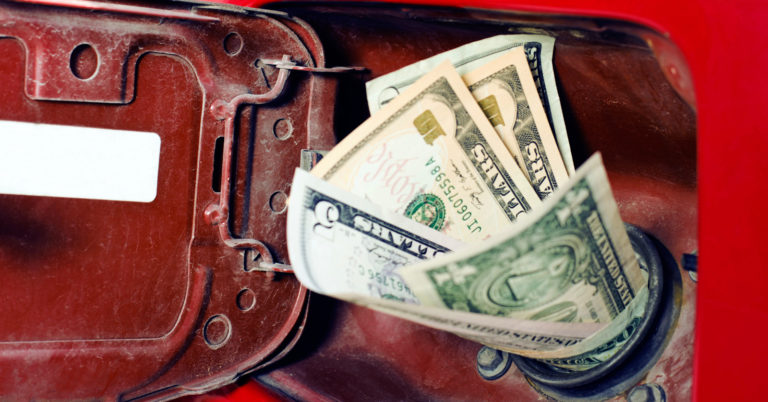 Americans for Prosperity Launches Digital Campaign Opposing Gas Tax Increase
Grassroots group calls on House and Senate to oppose gas tax increase
Phoenix, AZ – Americans for Prosperity-Arizona (AFP-AZ) is expanding its state-wide effort to urge Arizonans to take action against raising the gas tax. The state's leading free-market grassroots organization is currently running a digital ad as part of a larger campaign to halt any attempt to increase the gas tax by Congress or the state legislature. The ad urges Arizonans to contact their state legislators and voice their opposition to a gas tax hike.
AFP-AZ Senior Legislative Advisor released the following statement:
"When Arizonans are just starting to reap the benefits of tax reform, some legislators are attempting to undermine this progress by imposing an unnecessary gas tax hike on taxpayers. As we all know, the gas tax is regressive and hurts those most who can least afford it.  It is not an effective solution to solving our state's transportation issues.
"Our government does not have a revenue problem, it has a spending problem. Lawmakers should focus on improving our infrastructure by eliminating burdensome regulatory barriers and looking to cut millions of dollars of waste, fraud, and abuse that are rampant in infrastructure projects instead of raising taxes. Our activists stand ready to vigorously oppose any effort to put a gas increase on the docket."
Visit NoAZGasTax.com for more information.
Background:
Americans for Prosperity and Freedom Partners recently sent a letter to President Trump outlining its opposition to raising the federal gas tax to pay for infrastructure spending.
© 2023 AMERICANS FOR PROSPERITY. ALL RIGHTS RESERVED. | PRIVACY POLICY